A trial of romidepsin for peripheral T cell lymphoma that has not responded to treatment or has come back (GPI-06-0002)
Coronavirus (COVID-19)
We know that this is an especially worrying time for people with cancer and their family and friends. We have separate information about coronavirus and cancer. Please read that information alongside this page. We will update that information as guidance changes.
This trial looked at a drug called romidepsin for peripheral T cell lymphoma that has continued to grow during treatment or has come back after treatment.
More about this trial
Peripheral T cell lymphoma (PTCL) is a type of high grade (quickly growing) non Hodgkin lymphoma (NHL) that affects blood cells called T cells.
Doctors often use chemotherapy to treat PTCL. But sometimes it continues to grow, or comes back after the treatment has finished.
Romidepsin is also known as depsipeptide or FK228. It blocks proteins (enzymes) called histone deacetylases (pronounced dee-as-et-isle-azes). Cells need these enzymes to grow and divide. The research team hoped that blocking them may stop cancer growing. Drugs that block these enzymes are called histone deacetylase inhibitors, or HDAC inhibitors.
In this trial, the researchers wanted to see if romidepsin helps people who have already had other treatment for PTCL.
The aims of the trial were to
Find out how well romidepsin works for peripheral T cell lymphoma
Learn more about the side effects
Summary of results
The trial team found that romidepsin was a useful treatment for peripheral T cell lymphoma (PTCL) that had continued to grow despite other treatment.
This trial recruited 130 people from several countries around the world who had already had treatment for PTCL. Everyone taking part had romidepsin through a drip into a vein on several days each month.
The research team looked at how well the treatment worked and found that the lymphoma
Went away in 19 people (15%)
Got a bit better in 14 people (11%)
Stayed the same in 33 people (25%)
The lymphoma either got worse, or the trial team weren't able to do the study assessments, in 64 people (49%).
The people taking part did have some side effects. The most common side effects were feeling or being sick, infection, a drop in cells called platelets that help the blood to clot, extreme tiredness (fatigue) and diarrhoea.  Most of the side effects were mild or moderate.
The trial team concluded that romidepsin was a useful treatment for PTCL that had not responded to treatment or had come back after treatment, and didn't cause too many side effects.
We have based this summary on information from the team who ran the trial. The information they sent us has been reviewed by independent specialists (peer reviewed

) and published in a medical journal. The figures we quote above were provided by the trial team. We have not analysed the data ourselves.
How to join a clinical trial
Please note: In order to join a trial you will need to discuss it with your doctor, unless otherwise specified.
Please note - unless we state otherwise in the summary, you need to talk to your doctor about joining a trial.
Supported by
Celgene
Experimental Cancer Medicine Centre (ECMC)
Questions about cancer? Contact our information nurses
CRUK internal database number:
Please note - unless we state otherwise in the summary, you need to talk to your doctor about joining a trial.
Charlie took part in a trial to try new treatments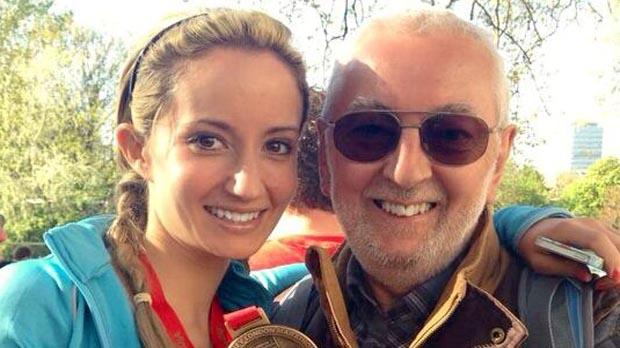 "I think it's really important that people keep signing up to these type of trials to push research forward."