A trial of IMRT to treat bone and soft tissue sarcoma (IMRiS)
Please note - this trial is no longer recruiting patients. We hope to add results when they are available.
IMRT is a type of radiotherapy called intensity modulated radiotherapy, doctors want to see if it is a useful treatment for sarcoma and reduces side effects. Cancer Research UK supports this trial. 
More about this trial
Doctors might give radiotherapy 
before surgery to shrink the cancer before removing it
after surgery to reduce the risk of the cancer coming back
to treat the cancer if it can't be removed because of its position in the body
Intensity modulated radiotherapy (IMRT) matches the radiotherapy beams to the shape of the cancer. This reduces the amount of radiotherapy to the healthy tissue surrounding the cancer. This should lead to fewer side effects. 
Some hospitals have used IMRT to treat bone and soft tissue sarcoma. But it hasn't been properly tested to show if there is a benefit from treating these cancers with IMRT. 
The aims of this trial are 
to see if IMRT reduces side effects, particularly long term effects
to see if people with sarcoma are able to have the best dose of radiotherapy without causing damage to surrounding tissue
Who can enter
The following bullet points list the entry conditions for this trial. Talk to your doctor or the trial team if you are unsure about any of these. They will be able to advise you. 
You may be able to join this trial if you are in one of the following situations. You have
And you 
Are to have radiotherapy as part of your treatment
Are well enough to be up and about for at least half the day (performance status 0, 1 or 2) 
Are willing to use reliable contraception during treatment and for 3 months afterwards if you or your partner could become pregnant
Are at least 16 years old
You cannot join this trial if any of these apply. You
Have a type of sarcoma called paediatric alveolar or embryonal rhabdomyosarcoma
Are able to have proton beam radiotherapy if this is felt to be best for your tumour
Have already had radiotherapy to the area where your cancer is
Are having chemotherapy with radiotherapy (chemoradiation)
Have, or have had, another cancer
Are pregnant
Trial design
This is a phase 2 trial. The researchers need 188 people to join. 
Everyone will have intensity modulated radiotherapy (IMRT). Before you start IMRT you have a session to plan your radiotherapy.
You have IMRT once a day Monday to Friday for 5 to 7 weeks. How long depends on what type of sarcoma you have. 
Hospital visits
You see the doctor to have some tests before taking part. These tests include
During radiotherapy you see the doctor or nurse every week to see how you are. 
You then see the doctor 
Every month for 3 months
Every 3 months up to 3 years 
Depending on the type of sarcoma you have another 1 or 2 scans after finishing radiotherapy.
Side effects
The most common side effects of radiotherapy are
hair loss only in the area being treated
inflammation and swelling at the treatment area
feeling sick
diarrhoea if the bowel is in the treatment area
problem with wound healing if you have had surgery as part of your treatment
We have information on the side effects of radiotherapy.
How to join a clinical trial
Please note: In order to join a trial you will need to discuss it with your doctor, unless otherwise specified.
Please note - unless we state otherwise in the summary, you need to talk to your doctor about joining a trial.
Supported by
Cancer Research UK
Experimental Cancer Medicine Centre (ECMC)
University College London (UCL)
Other information
This is Cancer Research UK trial number CRUK/14/015. 
CRUK internal database number:
Please note - unless we state otherwise in the summary, you need to talk to your doctor about joining a trial.
Cara took part in a clinical trial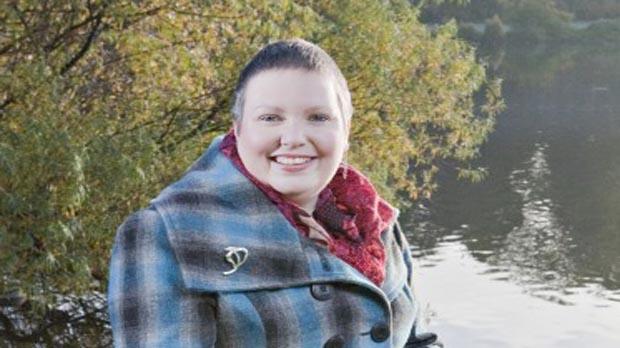 "I am glad that taking part in a trial might help others on their own cancer journey."