A trial looking at sorafenib in skin schwannomas
Please note - this trial is no longer recruiting patients. We hope to add results when they are available.
This trial is looking at how sorafenib (Nexavar) works in schwannomas of the skin.
Skin schwannomas are non cancerous (benign

) tumours that may develop on the skin of people who have a condition called neurofibromatosis

type 2 (NF 2).  NF 2 is a condition that is caused by changes in the genes

in the body's cells. People with NF 2 have an increased risk of developing certain types of tumours. Neurofibromatosis is difficult to treat and doctors are looking for new ways to manage it.
More about this trial
Sorafenib is a biological therapy called a tyrosine kinase inhibitor (TKI). TKIs block tyrosine kinase which is a chemical messenger (an enzyme) that sends messages to tell cells to divide and grow. Blocking the effect of tyrosine kinase may stop tumour cells growing.
The aim of this trial is to find out how much sorafenib gets into the skin schwannomas of people with NF 2. This may help doctors to decide whether or not to look at sorafenib in trials as a treatment for tumours caused by a change to the NF 2 gene.
Who can enter
You may be able to enter this trial if you
Have been diagnosed with neurofibromatosis type 2
Have at least one skin schwannoma from which two small samples of skin (1cm long by 1cm deep) can be taken
Have satisfactory blood test results
Are well enough to carry out all your normal activities, apart from heavy physical work (performance status of 0 or 1)
Are able to swallow tablets
Are willing to use 2 reliable methods of contraception during the study and for 3 months afterwards if there is any chance you or your partner could become pregnant
Are at least 18 years old
You cannot enter this trial if you
Have heart failure or take medication to help regulate your heart rhythm (apart from beta blockers or digoxin)
Have had a heart attack in the past 6 months, have high blood pressure that is not controlled by medicine, or another heart problem that is a cause for concern – the trial doctors can advise you about this
Have problems with your digestive system such as diarrhoea or ulcerative colitis, that could affect the way you absorb sorafenib
Have had inflammation of the pancreas (pancreatitis) in the past year or have long term (chronic) pancreatitis
Have another cancer that requires treatment
Have problems with bleeding
Have a serious infection caused by a bacteria or fungus
Are HIV, hepatitis B or hepatitis C positive
Are known to be sensitive to sorafenib or any of its ingredients
Are taking medication that could affect the way sorafenib works in your body – your doctor can confirm this
Are taking a drug called warfarin to thin your blood
Are having drugs that kills cells (cytotoxic )
Have any other medical or mental health condition that could affect you taking part in this trial
Are pregnant or breastfeeding
Trial design
This trial will recruit up to 10 people who attend clinics at either Derriford Hospital, Plymouth or  the Wellcome Trust Clinical Research Facility, Manchester. Everyone taking part will have sorafenib.
Sorafenib is a capsule. You take it with a glass of water on an empty stomach.  You cannot eat or drink, apart from water, for 2 hours before taking sorafenib or for 1 hour afterwards. You should not have grapefruit or drink its juice while taking sorafenib.
You take sorafenib for 11 days. You to take 1 or 2 capsules twice a day for 10 days, in the morning and evening, about 12 hours apart. On the 11th day you take it in the morning only. You have a diary card to record the date and time you take sorafenib.
The researchers will ask you to fill in 2 different questionnaires several times during the study. They will ask you about any pain you may have in your schwannomas.
The researchers will also ask to take some samples of tissue from your tumour before and after the treatment. They will also take some blood samples. They will use these to find out how sorafenib works in the body and how much gets into the schwannomas.
People recruited at Manchester will be invited to undergo two MRI scans during the study.
Hospital visits
You see the doctor and have some tests before taking part in this trial. These tests include
A physical examination
Blood tests
Heart trace (ECG )
You see the doctor for similar tests
Before starting treatment
On days 7 and 11 of treatment
And about 2 weeks after treatment (day 28)
Side effects
The most common side effects of sorafenib include
Tiredness (fatigue)
Tummy (abdominal) pain
Headache
Bone pain
Flushing
High blood pressure
Increased risk of bleeding
We have more information on sorafenib in our Cancer drugs section.
How to join a clinical trial
Please note: In order to join a trial you will need to discuss it with your doctor, unless otherwise specified.
Please note - unless we state otherwise in the summary, you need to talk to your doctor about joining a trial.
Chief Investigator
Professor Oliver Hanemann
Supported by
NIHR Clinical Research Network: Cancer
University Hospitals Plymouth NHS Trust
The Brain Tumour Charity
If you have questions about the trial please contact our cancer information nurses
Freephone 0808 800 4040
CRUK internal database number:
Please note - unless we state otherwise in the summary, you need to talk to your doctor about joining a trial.
Cara took part in a clinical trial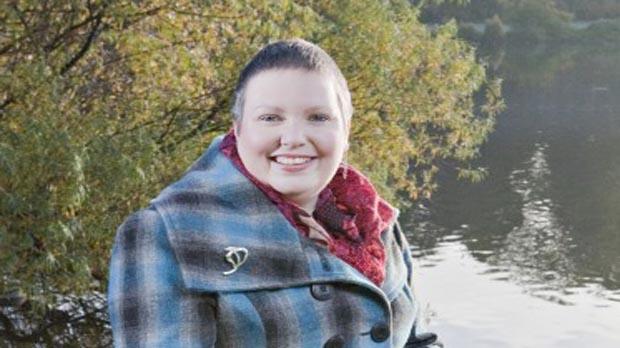 "I am glad that taking part in a trial might help others on their own cancer journey."