A trial looking at TroVax for advanced kidney cancer (TRIST)
This trial was looking at the combination of standard treatment and a vaccine called TroVax for advanced kidney cancer (renal cell cancer).
Kidney cancer that is locally advanced or has spread to another part of the body can be difficult to treat. Doctors are always looking for new treatments, or new combinations of treatments, that may work better.
TroVax has been used in clinical trials for other types of cancer before. It is a type of biological therapy called immunotherapy

. It uses the immune system

to help kill cancer cells. Researchers thought that giving TroVax with one of the standard treatments for renal cell cancer may have worked better than standard treatment alone. But they were not sure.
The standard treatments used in this trial were sunitinib, IL-2 and interferon.
The aims of this trial were to find out
If TroVax as well as standard treatment could help stop renal cell cancer growing
More about the side effects of TroVax
How TroVax affected the immune system
How TroVax affected quality of life
Summary of results
The trial team found that on the whole there was little difference between having TroVax with standard treatment or standard treatment only for advanced kidney cancer.
Recruitment to this trial stopped early because there was unlikely to be a difference in survival between the two trial groups. But the researchers did continue to follow up those who had taken part.
At the time of stopping recruitment, 13 people had completed a course of treatment with TroVax. The average time people were on the trial was 6 months.
The researchers have results for 732 people
365 had TroVax with standard treatment
367 had a dummy drug (placebo ) with standard treatment
At week 26 CT scans were taken to see how the cancer responded to treatment.
Of the 365 people who had TroVax the cancer had
Gone away in 2 people – this called complete response
Got smaller in 47 people – this is called partial response
Stayed the same in 164 people – this is called stable disease
Of the 367 people who had standard treatment only the cancer had
Gone away in 5 people
Got smaller in 46 people
Stayed the same in 173 people
The researchers found that TroVax was well tolerated and safe when people had it alongside standard treatment.
They also found that some of the people who had TroVax and IL-2 lived for longer than those who had the dummy drug and IL-2. They say further trials should be done to find out why.
We have based this summary on information from the team who ran the trial. The information they sent us has been reviewed by independent specialists (peer reviewed

) and published in a medical journal. The figures we quote above were provided by the trial team. We have not analysed the data ourselves.
How to join a clinical trial
Please note: In order to join a trial you will need to discuss it with your doctor, unless otherwise specified.
Please note - unless we state otherwise in the summary, you need to talk to your doctor about joining a trial.
Supported by
Experimental Cancer Medicine Centre (ECMC)
National Institute for Health Research Cancer Research Network (NCRN)
Oxford Biomedica
If you have questions about the trial please contact our cancer information nurses
Freephone 0808 800 4040
CRUK internal database number:
Please note - unless we state otherwise in the summary, you need to talk to your doctor about joining a trial.
Around 1 in 5 people take part in clinical trials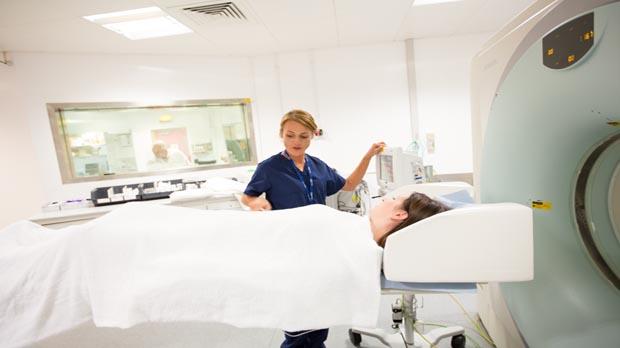 Around 1 in 5 people diagnosed with cancer in the UK take part in a clinical trial.