A trial looking at immunotherapy for mesothelioma of the lung (TILT)
This trial looked at 2 types of immunotherapy for pleural mesothelioma. 
It was open for people to join between 2018 and 2019. The team analysed the results in 2021.
More about this trial
Mesothelioma can start in the lining of the lungs or the abdomen. When it starts in the lining of the lungs it is called pleural mesothelioma.
Doctors often treat pleural mesothelioma with chemotherapy. But sometimes the cancer continues to grow or spreads to other parts of the body. 
Researchers wanted to see if a type of treatment called immunotherapy can help. They hoped the treatment would stimulate the immune system to kill the cancer cells. 
 
They looked at 2 treatments in this trial:
Both of these treatments were already being used to treat other conditions. 
In this trial the treatments were given through a tube into the area around the lungs. The research team wanted to see if they would be helpful for people with mesothelioma.
 
First, they needed to do a small feasibility trial. The main aims of this were to find out:
if it's possible to do a larger clinical trial
what people think about these treatments
Summary of results
This trial was for people with mesothelioma who were already taking part in a trial called ASSESS-meso.
The research team identified 7 people who were part of the ASSESS-meso trial and could also take part in TILT. This was less than they were hoping.
They were put into 1 of 3 treatment groups:
1 person had picibanil
3 people had BCG
3 people had usual care
There wasn't any difference in how well people did in the 3 groups. But it's hard to say for sure because of the small number of people who took part.
The research team concluded it was not feasible to run a larger trial in this way, looking at these treatments for mesothelioma. But it has added to our understanding of how to design and run this type of trial.
More detailed information
There is more information about this research in the reference below. 
Please note, this article is not in plain English. It has been written for health care professionals and researchers.
Journal articles
A Trial of Intra-Pleural BacteriaL ImmunoTherapy In Malignant Pleural Mesothelioma (TILT) – A Randomised Feasibility Study Using The Trial Within A Cohort (TwiC) Methodology (version 2)
A Bibby and others
Research Square website, July 2021.
Accessed April 2022.
Where this information comes from    
We have based this summary on the information in the article above. This has been reviewed by independent specialists (peer reviewed

) and published on a medical journal website. We have not analysed the data ourselves. As far as we are aware, the link we list above is active and the article is free and available to view.
How to join a clinical trial
Please note: In order to join a trial you will need to discuss it with your doctor, unless otherwise specified.
Please note - unless we state otherwise in the summary, you need to talk to your doctor about joining a trial.
Supported by
National Institute for Health Research (NIHR)
North Bristol NHS Trust
CRUK internal database number:
Please note - unless we state otherwise in the summary, you need to talk to your doctor about joining a trial.
Around 1 in 5 people take part in clinical trials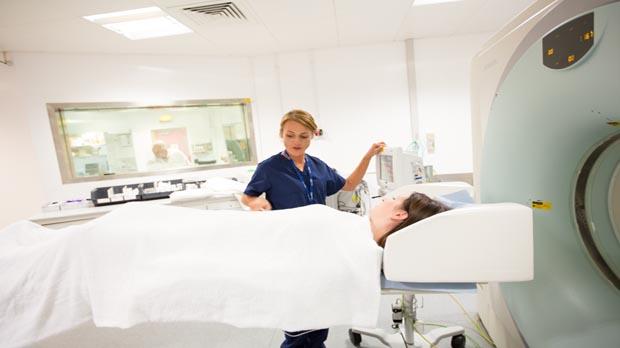 Around 1 in 5 people diagnosed with cancer in the UK take part in a clinical trial.