A trial looking at new combinations of chemotherapy drugs in early stage breast cancer (tAnGo)
This trial looked at paclitaxel (Taxol), cyclophosphamide and epirubicin with or without gemcitabine after surgery for breast cancer. This trial was supported by Cancer Research UK.
Doctors often treat early stage breast cancer with surgery. Many women also have chemotherapy to help stop their cancer coming back. Drugs that doctors often used include epirubicin, cyclophosphamide and paclitaxel.
In this trial, doctors looked at adding a drug called gemcitabine. The aims of the trial were to
See if adding gemcitabine further reduces the risk of early stage breast cancer coming back
Find out how well women tolerate the treatment
Learn more about the side effects
Summary of results
The researchers found that adding gemcitabine did not further reduce the risk of breast cancer coming back after surgery.
The trial recruited 3,152 women
Nearly 9 out of 10 women (89%) completed all 8 planned cycles of chemotherapy.
After an average of 3 years of follow up, the trial team found that the number of women whose cancer had not come back was about the same in both groups. They suggest that this shows there is no benefit to adding the dose of gemcitabine used in this trial.
Over 600 women completed quality of life questionnaires. During treatment, the women who had all 4 drugs reported more side effects, such as sickness, tiredness, diarrhoea and sore mouth. But the difference between the 2 groups was only small.
We have based this summary on information from the team who ran the trial. The information they sent us has been reviewed by independent specialists (peer reviewed

) but may not have been published in a medical journal. The figures we quote above were provided by the trial team. We have not analysed the data ourselves.
How to join a clinical trial
Please note: In order to join a trial you will need to discuss it with your doctor, unless otherwise specified.
Please note - unless we state otherwise in the summary, you need to talk to your doctor about joining a trial.
Supported by
Cancer Research UK
Experimental Cancer Medicine Centre (ECMC)
NIHR Clinical Research Network: Cancer
Other information
This is Cancer Research UK trial number CRUKE/00/004.
If you have questions about the trial please contact our cancer information nurses
Freephone 0808 800 4040
CRUK internal database number:
Please note - unless we state otherwise in the summary, you need to talk to your doctor about joining a trial.
Caroline took part in a clinical trial for breast cancer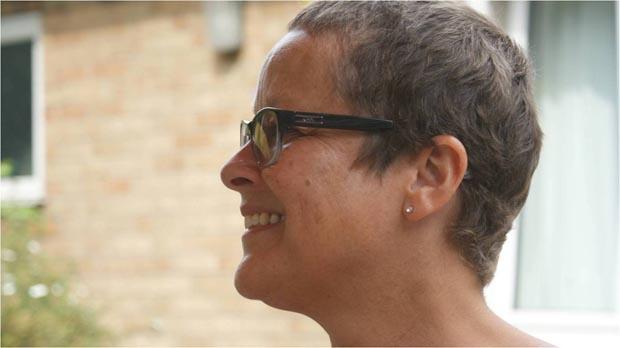 "I had treatment last year and I want to give something back."