A trial looking at chemotherapy after surgery for colorectal cancer (QUASAR 1)
Cancer type:
Bowel (colorectal) cancer
This trial looked at adjuvant

chemotherapy for people who have bowel cancer (colorectal cancer) removed with surgery.
Surgery is usually the first treatment for bowel cancer. Some people also have chemotherapy. Doctors thought that this reduced the risk of the cancer coming back, but they were not sure.
The aim of this trial was to see if having drugs called fluorouracil and folinic acid

after surgery helped to stop stage 1, 2 or 3 colorectal cancer coming back after surgery.
Summary of results
The research team found that chemotherapy could reduce the risk of cancer coming back in people with stage 2 or 3 bowel cancer.
The trial recruited 3,239 people who had bowel cancer that had been completely removed with surgery. Most people taking part had stage 2 bowel cancer. Half the people had chemotherapy, the other half did not (the control group

).
When they did their analysis in 2007, the researchers found that cancer had come back in
293 people in the chemotherapy group
359 in the control group
People in the chemotherapy group had more diarrhoea, sickness, sore mouth, loss of appetite and fatigue than the control group, but only during the time they were having chemotherapy.
We have based this summary on information from the team who ran the trial. The information they sent us has been reviewed by independent specialists (peer reviewed

) and published in a medical journal. The figures we quote above were provided by the trial team. We have not analysed the data ourselves.
How to join a clinical trial
Please note: In order to join a trial you will need to discuss it with your doctor, unless otherwise specified.
Please note - unless we state otherwise in the summary, you need to talk to your doctor about joining a trial.
Supported by
Cancer Research UK
Medical Research Council (MRC)
NIHR Clinical Research Network: Cancer
CRUK internal database number:
Please note - unless we state otherwise in the summary, you need to talk to your doctor about joining a trial.
Around 1 in 5 people take part in clinical trials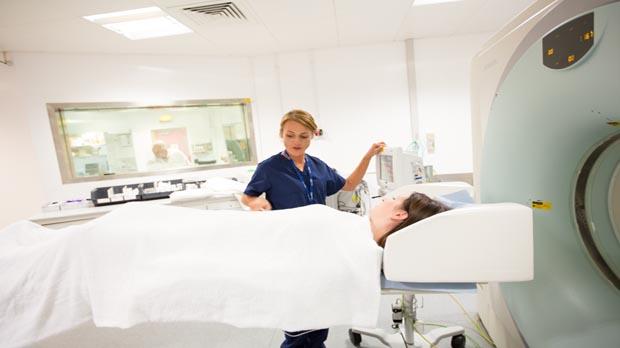 Around 1 in 5 people diagnosed with cancer in the UK take part in a clinical trial.