A trial looking at ATN-224 and exemestane for breast cancer that is advanced or has come back after treatment in women who are past their menopause
This trial was looking at adding ATN-224 to hormone therapy for breast cancer that had spread to another part of the body or had come back after treatment. It was for women who had hormone receptor positive breast cancer.
This trial was supported by Cancer Research UK.
More about this trial
Doctors often use hormone therapy to treat breast cancer. Exemestane is a type of hormone drug called an aromatase inhibitor

. Aromatase inhibitors are only suitable for women who have been through the menopause

.
ATN-224 is an anti angiogenic drug. This means it stops the cancer forming its own blood vessels. The drug works by binding to copper in the body. Cancer cells need copper to grow new blood vessels. So if there is less copper, the cancer cannot form new blood vessels. This will not directly kill cancer cells, but it may stop or slow down their growth.
In this trial, researchers were looking at exemestane and ATN-224 to see if this combination of drugs helped women with breast cancer.
The aims of the trial were to:
see if exemestane and ATN-224 was better than exemestane alone for advanced hormone receptor positive breast cancer
learn more about how ATN-224 works
find out more about the side effects
Summary of results
This trial was never finished so there are no results available. The researchers were unable to recruit enough patients.
How to join a clinical trial
Please note: In order to join a trial you will need to discuss it with your doctor, unless otherwise specified.
Please note - unless we state otherwise in the summary, you need to talk to your doctor about joining a trial.
Supported by
Cancer Research UK (Centre for Drug Development)
Experimental Cancer Medicine Centre (ECMC)
NIHR Clinical Research Network: Cancer
If you have questions about the trial please contact our cancer information nurses
Freephone 0808 800 4040
CRUK internal database number:
Please note - unless we state otherwise in the summary, you need to talk to your doctor about joining a trial.
Caroline took part in a clinical trial for breast cancer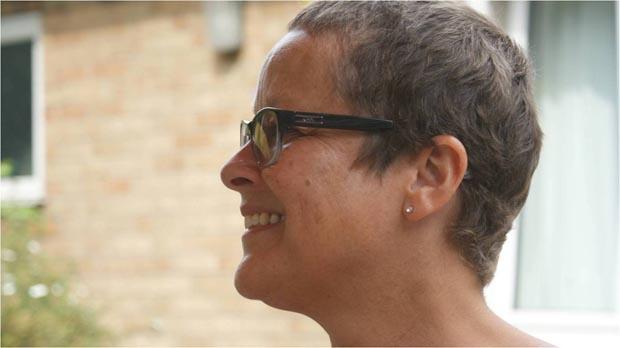 "I had treatment last year and I want to give something back."