A study of how people recover after radiotherapy for lung cancer (RCRT)
Please note - this trial is no longer recruiting patients. We hope to add results when they are available.
Cancer type:
Non small cell lung cancer
This study is looking at how people recover after having radiotherapy for lung cancer.
The researchers want to follow a large group of people after their radiotherapy. They want to find how people recover their health and well being afterwards. And also what support or care they may need.
Before following a large group they want to try with a small group to see how it works.
Who can enter
You may be able to join this study if all of the following apply. You
Have primary lung cancer
Are having radiotherapy with the aim to cure
Are able to complete the questionnaires in English
Are at least 16 years old
You cannot join this study if your lung cancer had spread to another part of the body when you were diagnosed.
Trial design
The researchers need 80 people to join. You fill in 2 questionnaires. You complete a questionnaire before starting radiotherapy and again 3 months later. The questionnaires will ask about you, your health and well being. They take about 40 minutes to complete.
You can complete the questionnaire in the clinic and hand it back to the nurse or researcher. If you prefer you can take it home, the study team will provide a stamped addressed envelope to return it in.
The team may ask your permission to phone you sometime after finishing your radiotherapy to ask what you thought about being in the study.
Hospital visits
There are no extra hospital visits if you agree to take part.
Side effects
There are no side effects from taking part.
How to join a clinical trial
Please note: In order to join a trial you will need to discuss it with your doctor, unless otherwise specified.
Please note - unless we state otherwise in the summary, you need to talk to your doctor about joining a trial.
Supported by
Experimental Cancer Medicine Centre (ECMC)
NIHR Clinical Research Network: Cancer
Roy Castle Lung Cancer Foundation
University Hospital Southampton NHS Foundation Trust
CRUK internal database number:
Please note - unless we state otherwise in the summary, you need to talk to your doctor about joining a trial.
Cara took part in a clinical trial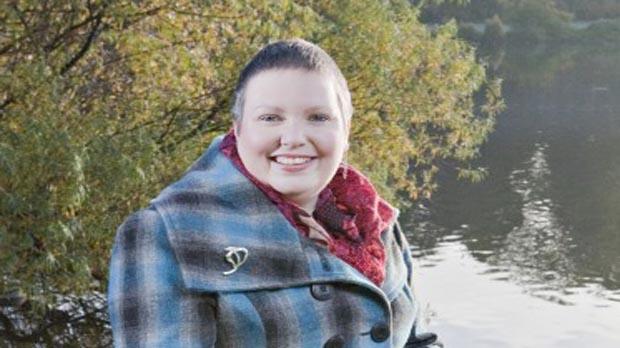 "I am glad that taking part in a trial might help others on their own cancer journey."