A study looking at how to test the genes in lung cancer cells (Stratified Medicine Programme Two - SMP2)
Please note - this trial is no longer recruiting patients. We hope to add results when they are available.
Cancer type:
Non small cell lung cancer
This study is looking at how to test for changes in the genes of lung cancer cells.
It is part of the Cancer Research UK Stratified Medicine Programme.
More about this trial
Currently doctors decide on how to treat a cancer by looking at
What type of cancer it is
Where it is in your body
The size of cancer
What the cancer cells look like
We know that this works for many people but not for all. This could be because there are slight differences in the cancer cells from person to person even if they have the same type of cancer. So researchers have been looking in detail at the differences between cancer cells. They've found that some cancer cells have particular proteins in the cell and others don't. Or sometimes cancer cells have far more of a particular protein than healthy cells. These differences between cells are caused by changes to the genes in the cancer cells.
Researchers want to look at a way to test for these genetic changes. They hope that in the future doctors may be better able to match treatment to the changes in the genes of cancer cells. This is called stratified medicine.
To do this, the researchers need to collect samples of cancer tissue from a large number of lung cancer patients and test them for genetic changes. And to gather information about what treatment they have and what happens to them. We also use this information to find out whether these patients would be eligible for a large clinical trial called the National Lung Matrix trial. 
The researchers also want to find out what the costs are to do this and how best it can be used as a part of routine care in the future.
Who can enter
Trial design
This part of the study aims to recruit around 100 people every month from around the UK.
The research team will ask for a small piece of tissue taken when you have surgery. If you are not having surgery they can take a sample of tissue removed when you had a biopsy. 
They will also ask your permission to look at your medical notes and other health related records to find out about
Your cancer
Other illness you may have
Your treatment now and in the future
Hospital visits
There are no extra side effects if you join this trial. 
How to join a clinical trial
Please note: In order to join a trial you will need to discuss it with your doctor, unless otherwise specified.
Please note - unless we state otherwise in the summary, you need to talk to your doctor about joining a trial.
Chief Investigator
Professor Charlie Swanton
Supported by
AstraZeneca
Cancer Research UK
Experimental Cancer Medicine Centre (ECMC)
NIHR Clinical Research Network: Cancer
Pfizer
CRUK internal database number:
Please note - unless we state otherwise in the summary, you need to talk to your doctor about joining a trial.
Cara took part in a clinical trial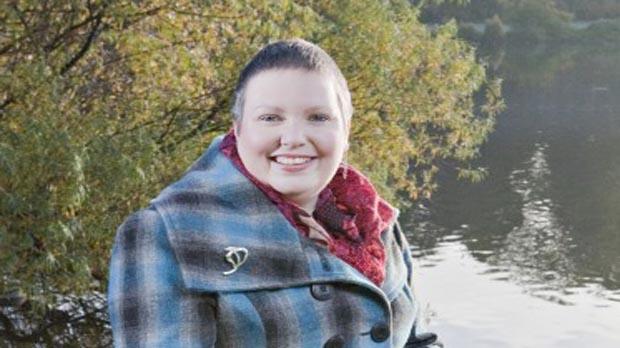 "I am glad that taking part in a trial might help others on their own cancer journey."