A study looking for circulating tumour cells from neuroblastoma
Please note - this trial is no longer recruiting patients. We hope to add results when they are available.
This study is looking at collecting tumour cells that have broken away from neuroblastoma and are circulating in the blood.
This trial is for children and people up to and including the age of 40. We use the term 'you' in this summary, but of course if you are a parent, we are referring to your child.
More about this trial
Neuroblastoma is a rare cancer that usually develops in children under the age of 5 years old.
It is possible that small parts of the neuroblastoma break away, travel in the bloodstream and spread to other parts of the body including the bone marrow

. These cells are called circulating tumour cells (CTCs).
The researchers want to find out if it is possible to collect these circulating tumour cells from samples of your blood and bone marrow. If they are able to do this, they also want to try and use these cells to develop new drugs to treat neuroblastoma.
Who can enter
You may be able to join this study if all of the following apply. You
You cannot join this study if any of these apply. You
Are under 10 kgs
Are older than 40 when you are first diagnosed
Trial design
This is a pilot study. The study team needs 40 people to join.
When you give your routine blood samples and bone marrow sample, the study team will ask for a little extra blood and bone marrow to be taken for the study.
Hospital visits
There are no extra hospital visits if you take part in this study.
Side effects
You may have some bruising or bleeding from where you have the blood sample taken.
Having a bone marrow sample taken is a safe procedure. You may have a small amount of bleeding from the site where the needle went in. You will have a dressing over the site which you should keep on for about 24 hours. If you notice any bleeding apply pressure to the area. If it doesn't stop contact the hospital.
We have information about having a bone marrow test.
How to join a clinical trial
Please note: In order to join a trial you will need to discuss it with your doctor, unless otherwise specified.
Please note - unless we state otherwise in the summary, you need to talk to your doctor about joining a trial.
Chief Investigator
Professor Deborah Tweddle
Supported by
Cancer Research UK
NIHR Clinical Research Network: Cancer
Newcastle Healthcare Charity
Sparks
The Newcastle upon Tyne Hospitals NHS Foundation Trust
CRUK internal database number:
Please note - unless we state otherwise in the summary, you need to talk to your doctor about joining a trial.
Charlie took part in a trial to try new treatments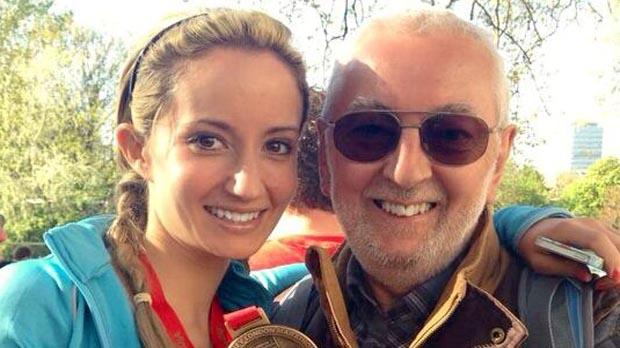 "I think it's really important that people keep signing up to these type of trials to push research forward."