A study looking at tissue samples of lung cancer (PaBLuc)
This study was done to see if it's possible to take and analyse samples of lung cancer tissue when people's cancer gets worse.
The study was open for people to join between 2015 and 2018. The team analysed the results in 2019.
More about this trial
Doctors often take tissue samples to help diagnose lung cancer. This is called a biopsy. They analyse the cancer cells in the lab to see if there are any changes in the cell, or in the genetic material (DNA).
In this study, the research team wanted to take more samples when people's cancer got worse or started to grow again. They wanted to see if there were any new or different changes in the cancer cells.
But first they needed to see if it was possible to run this sort of study.
The main aims of this study were to see whether it's possible to:
run a larger study looking at cell changes when cancer starts to grow
analyse these cancer cells for genetic changes 
find differences between these samples and the samples taken at diagnosis
Summary of results
The research team discovered it was harder to find people to take part in this study than they expected. They decided not to continue with a larger study.
Study design
This trial was for people with advanced lung cancer. They had already had a biopsy to help diagnose their cancer. 
They had another biopsy when tests showed that their cancer had come back or started to grow again.
Results
The research team found that there were several other trials for advanced lung cancer running at the same time. This made it difficult to find enough people to take part in this study.
A total of 16 people took part in this trial. The research team were able to:
take biopsies from 14 people 
analyse 11 biopsy samples in the lab 
Those who took part found it acceptable to have another tissue sample taken when their cancer got worse. And no one had any serious or unexpected side effects from their repeat biopsy.
Conclusion
The research team concluded that it wasn't possible to find enough people to take part in this study. They don't plan to do a larger study looking at repeat biopsies at the moment. But they hope the biopsies from this study can be used in other studies looking at cancer treatments.
Where this information comes from    
We have based this summary on information from the research team. As far as we are aware, the information they sent us has not been reviewed independently (peer reviewed

) or published in a medical journal yet. The figures we quote above were provided by the research team. We have not analysed the data ourselves.
How to join a clinical trial
Please note: In order to join a trial you will need to discuss it with your doctor, unless otherwise specified.
Please note - unless we state otherwise in the summary, you need to talk to your doctor about joining a trial.
Supported by
Imperial College London
Institute of Cancer Research (ICR)
NIHR Royal Marsden Biomedical Research Centre 
Royal Brompton & Harefield NHS Foundation Trust
The Royal Marsden NHS Foundation Trust
CRUK internal database number:
Please note - unless we state otherwise in the summary, you need to talk to your doctor about joining a trial.
Cara took part in a clinical trial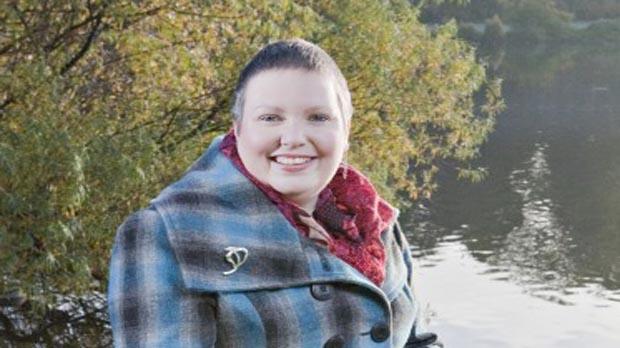 "I am glad that taking part in a trial might help others on their own cancer journey."