A study looking at the differences in care for people with bowel cancer (PICT Project)
Cancer type:
Bowel (colorectal) cancer
This study looked at differences in care for people with bowel cancer from different social backgrounds. It also tried to find out if health professionals in 'primary care' (for example, GPs) could do something about these differences.
We know from research that people who live in poorer areas or country communities do not seem to do so well when they have bowel cancer. They may not live as long and have a lower quality of life

. This can be made worse by
Other medical conditions as well as cancer
Psychosocial problems
Problems accessing health services
The researchers wanted people from all backgrounds to have the best possible care. They felt that doctors and nurses based in the community were in a good position to try to help with this.
The aim of this study was to look at the quality of life of people with bowel cancer and to identify issues that could be changed. They hoped that health professionals in primary care could help to address these issues in the future.
Summary of results
The study team found that there were factors that could be changed to improve quality of life.
This study recruited 496 people.  Of these 187 lived in Glasgow and 309 lived in North East Scotland.  The study team interviewed everyone and asked them
About their cancer and treatment
How cancer was affecting their life
The factors that had the greatest effect on a person's quality of life were
When the study team looked at the results, they found that a majority of the factors could be changed.
The study team concluded that there are factors that health professionals can act upon which may improve the quality of life for people with bowel cancer. These factors include controlling symptoms, helping with depression and assisting people to return to and maintain as normal life as possible.     
We have based this summary on information from the team who ran the study. The information they sent us has been reviewed by independent specialists (peer reviewed

) and published in a medical journal. The figures we quote above were provided by the study team. We have not analysed the data ourselves.
How to join a clinical trial
Please note: In order to join a trial you will need to discuss it with your doctor, unless otherwise specified.
Please note - unless we state otherwise in the summary, you need to talk to your doctor about joining a trial.
Supported by
Cancer Research UK
National Institute for Health Research Cancer Research Network (NCRN)
If you have questions about the trial please contact our cancer information nurses
Freephone 0808 800 4040
CRUK internal database number:
Please note - unless we state otherwise in the summary, you need to talk to your doctor about joining a trial.
Alan took part in a clinical trial for bowel cancer patients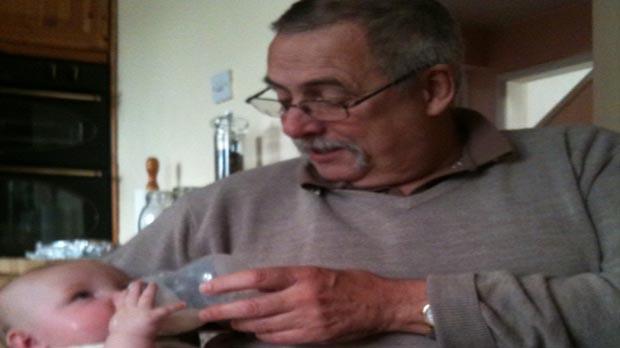 "I think it's essential that people keep signing up to these type of trials to push research forward."