A study looking at dactinomycin and vincristine in children and young people with Wilms' tumour (PK 2003 08)
Coronavirus (COVID-19)
We know that this is an especially worrying time for people with cancer and their family and friends. We have separate information about coronavirus and cancer. Please read that information alongside this page. We will update that information as guidance changes.
This study aimed to learn more about how 2 chemotherapy drugs called dactinomycin and vincristine work in the body. The study was for children and young people with a type of kidney cancer called a Wilms' tumour.
More about this trial
Doctors have used dactinomycin (also known as actinomycin D) and vincristine to treat Wilms' tumour for many years. In this study, the researchers wanted to find out more about what happens to these drugs in the body.
The aims of the study were to
Measure levels of dactinomycin and vincristine in the body
Learn more about the side effects
Learn more about what happens to dactinomycin and vincristine in the body, which may improve the way doctors use the drugs in the future
Summary of results
The researchers found that there were variations in the levels of dactinomycin found in the children's blood. These are results from 2 studies known as PK 2006 07 and PK 2003 08.
Over 100 children and young people up to the age of 21 took part. The researchers collected blood samples from everybody over a period of 8 years and measured the amount of dactinomycin their blood. They also measured the amount of vincristine in a smaller group of children. The medical name for this kind of study is pharmacokinetics

.
The researchers took blood samples before the children had dactinomycin, then every few hours after having the drug and a final sample after 26 hours. The study team have the results for over 100 children. When they looked at the level of dactinomycin in the blood, the samples showed that bigger children tended to have lower levels of dactinomycin than smaller children. Currently doctors cap the dose of dactinomycin they give to bigger children over a certain weight. The researchers suggest that bigger children may benefit from a slightly higher dose than the capped dose that they currently have but this needs to be further investigated.
The researchers also took blood samples from a smaller group of children before and every few hours after having vincristine. They concluded that these children had satisfactory levels of vincristine in their blood.
The most common side effects of dactinomycin were
A high temperature (fever)
A drop in blood cells causing an increased risk of infection, bleeding problems and tiredness.
The trial team concluded that a slightly higher dose of dactinomycin in bigger children should be looked at further in future clinical trials.
We have based this summary on information from the team who ran the trial. The information they sent us has been reviewed by independent specialists (peer reviewed

) and published in a medical journal. The figures we quote above were provided by the trial team. We have not analysed the data ourselves.
How to join a clinical trial
Please note: In order to join a trial you will need to discuss it with your doctor, unless otherwise specified.
Please note - unless we state otherwise in the summary, you need to talk to your doctor about joining a trial.
Chief Investigator
Dr Gareth Veal
Professor Alan Boddy
Supported by
Cancer Research UK
Children's Cancer and Leukaemia Group (CCLG)
Experimental Cancer Medicine Centre (ECMC)
NIHR Clinical Research Network: Cancer
Northern Institute for Cancer Research
The Newcastle upon Tyne Hospitals NHS Foundation Trust
Questions about cancer? Contact our information nurses
CRUK internal database number:
Please note - unless we state otherwise in the summary, you need to talk to your doctor about joining a trial.
Charlie took part in a trial to try new treatments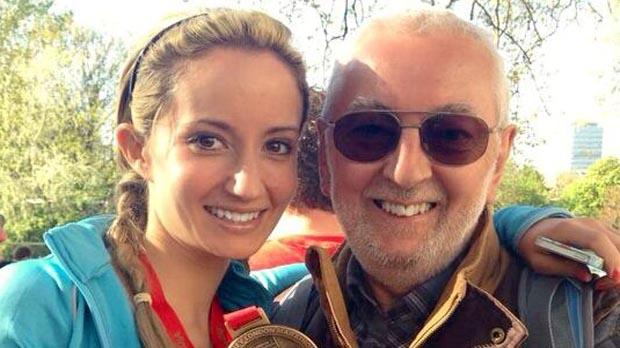 "I think it's really important that people keep signing up to these type of trials to push research forward."