A study to learn more about 2 treatment plans for cancer of the food pipe
Coronavirus (COVID-19)
We know that this is an especially worrying time for people with cancer and their family and friends. We have separate information about coronavirus and cancer. Please read that information alongside this page. We will update that information as guidance changes.
This study was done to see if it would be practical to run a large randomised trial comparing treatments for cancer of the food pipe (oesophageal cancer). The trial compared a combination of chemotherapy and surgery with a combination of chemotherapy and radiotherapy for people with a type of oesophageal cancer called squamous cell carcinoma.
More about this trial
Doctors usually treat oesophageal cancer with surgery, radiotherapy and chemotherapy. If the cancer hasn't spread to another part of the body, people may have a combination of chemotherapy and surgery, or chemotherapy and radiotherapy.
Both treatments are standard, and each has its benefits. But researchers wanted to find out if one works better than the other.
The aims of this study were to find out
If it is possible to run a randomised trial comparing a combination of chemotherapy and surgery with a combination of chemotherapy and radiotherapy
How to improve both communication about different types of treatment, and recruitment to clinical trials
Summary of results
The study team found that it wasn't possible to run a large clinical trial for people with squamous cell carcinoma of the foodpipe in the UK alone. There weren't enough people with this type of cancer who were eligible to take part and it was difficult to get people to join. But the researchers suggest that a trial comparing the 2 different treatments may be possible if it's an international trial and if there is support for surgeons, cancer doctors and radiologists to help recruit patients.
In this study, eligible patients were identified at multi disciplinary team

(MDT) meetings and were sent an information sheet. They were invited to meet with one or more of the study specialists including a surgeon, a cancer doctor, a nurse or radiographer

. They explained the study and described these 2 different types of treatment
Chemotherapy and surgery
Chemotherapy and radiotherapy
With permission, they made audio recordings of these discussions. The study team interviewed everybody. They wanted to find out more about patients' experiences in the meetings with the specialists. For example, how well they understood the information they were given and if they had any ideas on how to make this process clearer. This type of research is called qualitative research.
The study team identified 375 possible patients in MDT meetings at 3 study centres. Of those, only 42 people were eligible to take part. This was because a lot of people had cancer that had spread to another part of the body or were too frail to take part.
The audio recordings showed that the specialists found it difficult to explain the trial design in lay terms and explain why trials are randomised. In a randomised trial, the people taking part are put into 2 treatment groups by a computer. Neither you nor your doctor will be able to decide which group you are in.
To begin with, none of the eligible patients wanted to take part in the study. The study team listened to the audio recordings and gave feedback on the sessions to one of the study centres. Following feedback and training, this centre was able to recruit and randomise 5 out of 16 eligible patients.
The study team concluded that MDT meetings are a useful way of identifying patients who may be eligible to take part in trials. The study team also suggest that qualitative research methods and feedback to specialists could improve recruitment for trials with very different treatment plans and should be included into routine clinical practice.
We have based this summary on information from the team who ran the trial. The information they sent us has been reviewed by independent specialists (peer reviewed

) and published in a medical journal. The figures we quote above were provided by the trial team. We have not analysed the data ourselves.
How to join a clinical trial
Please note: In order to join a trial you will need to discuss it with your doctor, unless otherwise specified.
Please note - unless we state otherwise in the summary, you need to talk to your doctor about joining a trial.
Supported by
NIHR Clinical Research Network: Cancer
NIHR Research for Patient Benefit (RfPB) Programme
University Hospitals Bristol NHS Foundation Trust
University of Bristol
Questions about cancer? Contact our information nurses
CRUK internal database number:
Please note - unless we state otherwise in the summary, you need to talk to your doctor about joining a trial.
Cara took part in a clinical trial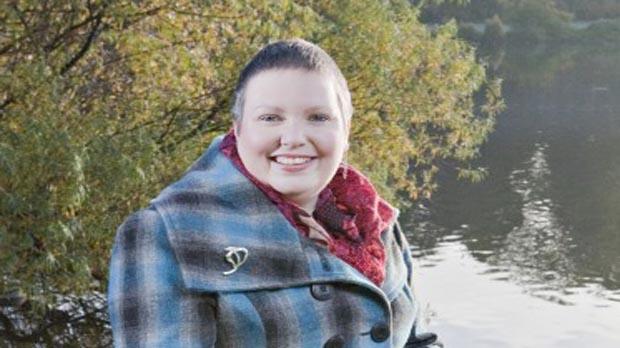 "I am glad that taking part in a trial might help others on their own cancer journey."