Laura's story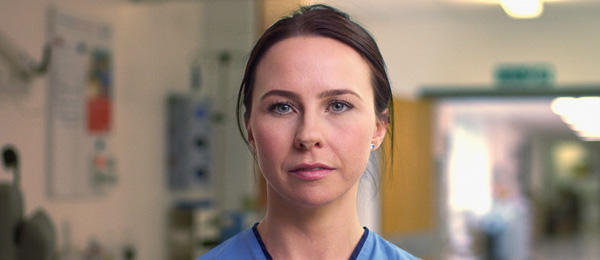 Use our free guide to leave a gift in your Will
Inside you will find useful tips on:
-The importance of writing a Will
-The types of gift you can leave
-Who can help you write your Will
-How gifts impact our research
-Choosing how your gift is spent
-Who to contact to take the next step
"I hope for a future when no-one has to be afraid when they hear the word 'cancer'."
The core role of our research nurses is to raise awareness of our clinical trials and to help with the recruitment of patients and support patients during their treatment journey. They are themselves experts in all phases of oncology research, and have the skills and practical experience to support the delivery of clinical trials within the NHS. Day to day, our research nurses talk to patients about clinical trials and help them decide whether taking part is right for them.
Precision medicine trials are particularly complex, so our research nurses undertake extra training to learn how best to explain the process to patients, which helps to encourage people to take part and to accelerate results.
Laura, a research nurse based in Glasgow, knows first-hand the devastation a cancer diagnosis can bring and how donations from supporters can help.
"I hope one day we can provide a treatment option for everyone diagnosed with cancer. I've had close family and friends affected by cancer and I've seen the complete devastation a cancer diagnosis can bring.
But as a nurse in clinical research, I've also seen the massive benefit of new treatments because of research. Helping clinical trial patients, educating non-research staff on clinical trials – the funding we receive from Cancer Research UK is essential to what I do day-to-day.
Gifts in Wills will help us continue our vital work – allowing us to find better ways of preventing, detecting and treating people affected by cancer. And giving hope to millions of people affected by cancer.  That's why I'm immensely grateful to everyone who decides to leave a gift in their Will to Cancer Research UK.
I hope for a future when no-one has to be afraid when they hear the word 'cancer'."
Without our clinical research nurses, we wouldn't be able to run life-changing clinical trials.
Your support means expert nurses, like Laura, are on hand to find the right patients for each trial and to help them throughout their treatment.
Get in touch