London art trail sculpture gallery - What's in your DNA?
For our London Art trail, which ran from 29 June – 6 September 2015, we asked internationally renowned artists to design a beautiful double helix sculpture inspired by the question: What's in your DNA? Take a look at their sculptures and find out more about the artists' inspirations.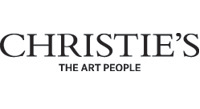 These unique pieces were sold at auction by Christie's, raising £360,000 to help us finish the Francis Crick Institute.