Jane Wardle Prevention and Early Diagnosis Prize
This prize recognised individuals at any career stage who produced world-leading research in the field of prevention and early detection of cancer.
Winners of the Jane Wardle Prize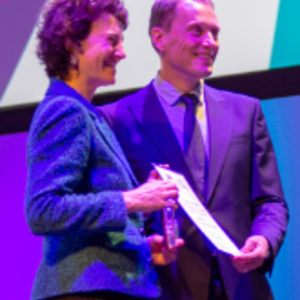 Prof Rebecca Fitzgerald
Title: 2018 winner
Organisation: University of Cambridge
Rebecca Fitzgerald is Professor of Cancer Prevention at the University of Cambridge, MRC Programme Leader at the MRC Cancer Unit, and Honorary Consultant at Addenbrooke's Hospital. Our panel recognised Rebecca for her work in improving the early detection of oesophageal cancer, and in particular, developing the 'Cytosponge' tool for early diagnosis of Barrett's oesophagus. With Cytosponge currently in testing in GP practices, the panel agreed that Rebecca's unique contributions have had significant impact on the field and in the clinic.
The panel also highlighted Rebecca's role as a leader and mentor in developing the community of oesophageal cancer researchers in the UK and worldwide. Rebecca has helped to unite a community of researchers around this hard-to-treat disease, in part through her role as co-organiser of the International Symposium on Oesophageal Cancer.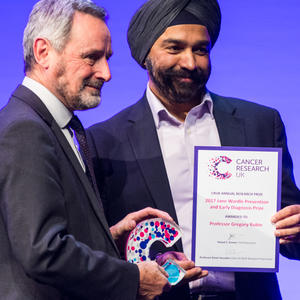 Prof Greg Rubin
Title: 2017 winner
Organisation: Newcastle University
Greg Rubin is Professor of General Practice and Primary Care at Newcastle University. Greg's work has focussed particularly on understanding primary care in the diagnosis of cancer, and has had substantial impact on healthcare policy and practice. Greg's major achievements include leading an influential evaluation of early detection policies, and on the roles of awareness and diagnostic intervals within primary care in cancer control, which led to changes in NICE guidelines. The panel commended Greg not only for his personal achievements, but also for his highly collaborative approach to research, and for his role as an educator, mentor and champion of the early diagnosis research community.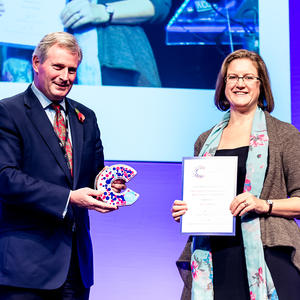 Dr Jo Waller
Title: 2016 winner
Organisation: University College London
Dr Jo Waller's team, based at UCL, carry out pioneering research on the public perception of cervical screening and HPV testing and vaccination. Dr Waller's work has had a clear clinical impact on the Cervical Screening Programme in England and has helped to understand screening non-participation and ways that women can be supported to attend.