Brain and nerve cell tumour patient stories
Our strategy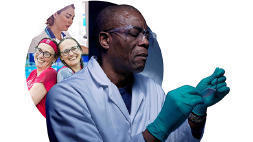 For the past 120 years, we've been making discoveries that have saved countless lives. But we have so much more to do. Our strategy sets out how we'll accelerate progress towards a better future.
Stories from brain and nerve cell tumour patients
Helping more people survive cancer is the aim of everything we do. Read stories from people who have been affected by brain and nerve cell tumours, and how research has made a difference to them.
Patients' stories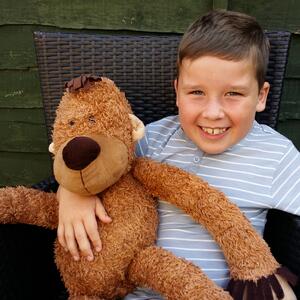 Surgery for a brain tumour
Rhys was four when he was diagnosed with a brain tumour. He had surgery to remove the tumour, and as part of his treatment, took part in a clinical trial funded by Cancer Research UK which aims to increase survival for children and young people with low grade glioma. These brain tumours start in the glial cells, which support nerve cells in the brain. Rhys's mum Keely said "Lots of the children at school ask him about the scar running down the back of his head, but he takes it in his stride." And when his favourite toy monkey Geoff had a hole in his head, Rhys asked his granny to sew it up – but wanted to make sure he had a scar, just like his.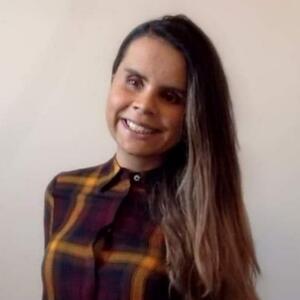 From cancer patient to Cancer Campaigns Ambassador
Hannah from London was born with retinoblastoma, a type of cancer that starts in the eye. She had her left eye removed, chemotherapy and radiotherapy, as well as cryotherapy to save some sight in her remaining eye. It is difficult for Hannah to see, and she has had health problems following her cancer treatment, but her experience has helped her concentrate on what she really wants to do.
"I've had cancer, people I care about have had cancer and I have lost people I love to cancer, so I want to do everything I can in their memory to help others. I achieved a first-class degree in politics and now want to use this as a way to help other people in the future. I worked in Parliament as a Researcher and now work at a health charity in Public Affairs. I am a Cancer Campaigns Ambassador and a Patient Representative on the Children & Young People Advisory Panel for Cancer Research UK, which involves encouraging politicians to improve early diagnosis, lending my personal experience to shape the work the charity does, and other measures which can make a real difference."