Charity runs
Whether you're new to charity runs or a seasoned professional, Cancer Research UK has the running event for you. And if you have ever wondered 'are there any charity runs near me?' - just search '5k', '10k', 'half marathon' or 'marathon' to find your event.
Search all running events
Our most popular 2020 charity runs
Check out our most popular events below to join thousands of inspirational runners raising money to beat cancer.
Why run for Cancer Research UK?
Meet some of Team Cancer Research UK and hear their inspiring stories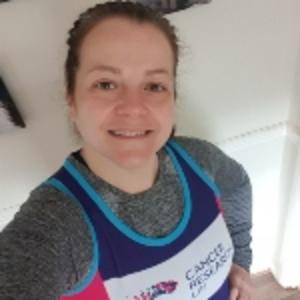 "I have the opportunity to raise money for a cause I feel passionate about"
I joined the Cancer Research UK team because both me and my dad have cancer and I know we've benefitted from the advancements in treatment. Taking on a half marathon was the next logical step in my fitness journey and now, I have the opportunity to raise money for a cause I feel passionate about.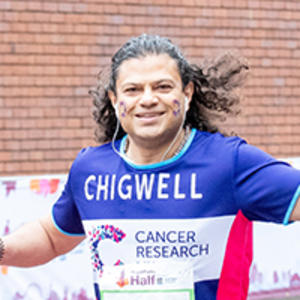 "Cancer Research UK helped me run my first 10k"
I wasn't confident with running but Cancer Research UK helped me get there
One of the team called me and helped me get started. I recieved lots of emails with tips and tricks too. I honestly didn't think I could take on a 10k but the race was amazing, with all the cheering and support on course I can't wait to do another.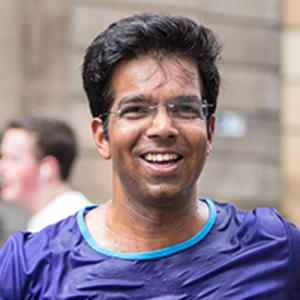 "Thanks to research my mother is still here today"
Cancer Research UK was an obvious choice for me
My mother was diagnosed with Cancer in 2012 and I knew I wanted to do something to support her. Taking on a race seemed like a great way for me to raise money for a great cause! Race day... what an emotional day, but I managed to raise £2000 and I'm so happy to give that to life-saving research.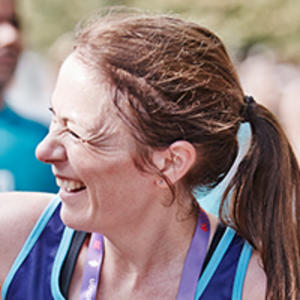 "I've achieved my once in a lifetime challenge"
'That's 26.2 miles, conquered!'
Everytime I have watched the London Marathon I've wanted to give it a go, it's always been on my 'Must Do' list. I didn't get a ballot place but was lucky enough to be chosen by Cancer Research UK! I don't think there are enough words to really describe the feeling on the day but I felt like a superhero! 26.2 miles is no joke but with all the support I had both from them and my family I felt like I was flying!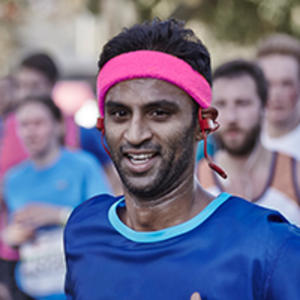 "Running my way to recovery"
I wasn't confident with running but Cancer Research UK helped me get there
To run a marathon has always been an ambition of mine, but now I have experienced cancer, I realise I need to do it more than ever. This is not only to prove something to myself, but to raise money for a charity who saved my life and continues to save lives. I want to give back, and this is a way that I can. My friends and family are always asking ways in which they can give back to the organisations working towards curing cancer. Love has no boundaries and research into cancer must continue... I hope I can be a small part of this journey by raising a sufficient amount of money for you at the marathon.
Training plans
Taking on any race is a big commitment. Our training plans have been curated by experts, RunningWithUs and are designed to help you succeed. Whether you're a first timer or you're looking to get personal best, we've got a plan for you.
Taking on a marathon is a big commitment and needs a great training plan to ensure success. Our marathon training plan will help you prepare for race day.
Running a half marathon is a huge personal achievement. Make sure you're prepared with our half marathon training plan.
10k is a great distance if you're hoping to build your stamina or get some race experience. Use our 10k training plan to ensure you run your best and enjoy race day.