Sound and Vision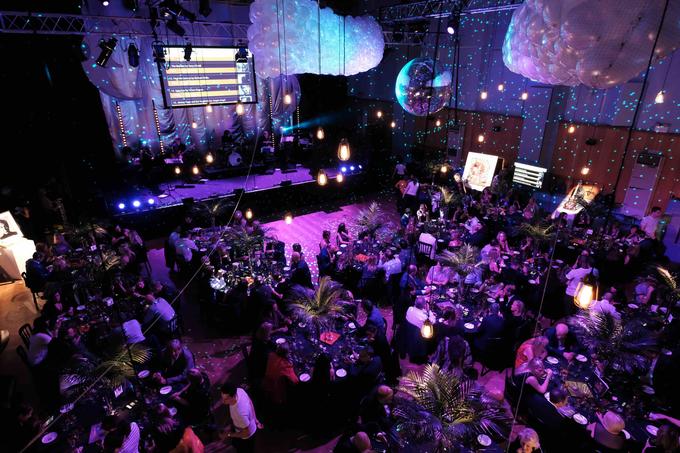 Book Now
To enquire about table and ticket sales, sponsorship or for any further questions
please email:
Date: 9 September 2021
Location: Abbey Road Studios, 3 Abbey Road, London, NW8 9AY
Time: Doors open at 6:30 pm, Carriages Midnight
Dress Code: Lounge Suit/ Cocktail dress
Cancer Research UK's event Sound & Vision takes place every year at the iconic Abbey Road Studios and is an opportunity to celebrate music legends and the history of the Studios. Sound & Vision was founded in 2006 by the legendary radio DJ Bob Harris  and The Beatles' producer, the late Sir George Martin. 
This year, we will be joined by George's son, Giles Martin - producer and songwriter – as we celebrate the legacy of the Beatles, how they revolutionised the music industry of today and impacted millions of lives worldwide. 
A key element of Sound & Vision is its art exhibition which is made up of artwork from some of the world's leading artists as well as recognizable music memorabilia. Throughout the years we have also had the pleasure of incredible hosts, performances and entertainment. This year the evening will be hosted by renowned Radio DJ and TV presenter Edith Bowman with a live performance from legendary Scottish pop rock band Texas.  
Thank you to our Headline Sponsor Miroma Group and our Associate Sponsor Marshall Amplification, Sound & Vision will truly be a remarkable evening for all, whilst raising significant funds for Stand Up To Cancer. 
Art Exhibition
Each year we feature an exclusive exhibition made up of music memorabilia, art and photography from leading artists; all the pieces have been generously donated and will be auctioned on the evening to raise funds for SU2C. Previously we have secured work from Bambi, Damien Hirst and Banksy. 
Stand Up to Cancer
Through Sound & Vision 2021, we hope to raise in excess of £450k for our Stand Up To Cancer (SU2C) campaign. SU2C is Cancer Research UK's fundraising campaign in partnership with Channel 4, which brings the UK together to speed up progress in life-saving cancer research. Specifically, SU2C funds translational research, which turns the awesome academic breakthroughs that lab researchers make into new treatments and early diagnosis tools for people with cancer.   
What can £450k buy?
It could almost entirely fund a project that's giving radiotherapy the ultimate upgrade. Using technology that can live scan tumours at the same time as delivering the cancer-blasting beams, this epic science aims to revolutionise radiotherapy – turning it into a highly precise tool for zapping cancer cells.