Sweatember - Join our 30-day exercise challenge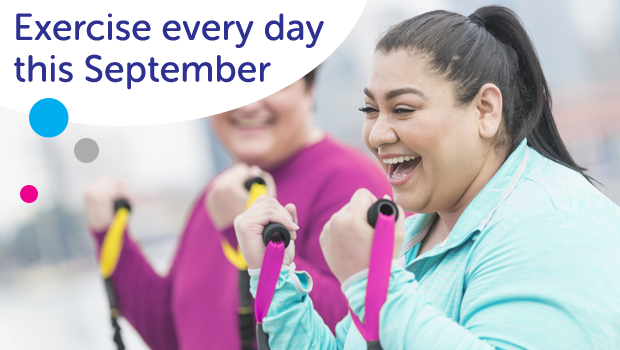 • Exercise every day this September
• Run, squat, swim, cycle - choose a daily exercise that suits you
• Raise money to help beat cancer
Sign up for your fundraising pack and online Giving Page.
This is totally up to you. You could do the same activity each day, or you could even challenge yourself to find a different form of exercise for each of the month! We recommend that you include some days of lighter exercise, for example walking, so that you don't burn out.
You can exercise for as little or as long as you want each day. Just so long as it is enough to make you get that sweat on!
Katy's story...
Following breast cancer treatment, Katy took part in Sweatember and raised an incredible amount for Cancer Research UK!
I feel fitter and healthier now than I ever have done - and that is mostly thanks to the habits I started when doing Sweatember!


It was great raising so much money for Cancer Research UK, but the personal rewards have been huge too.