Sweatember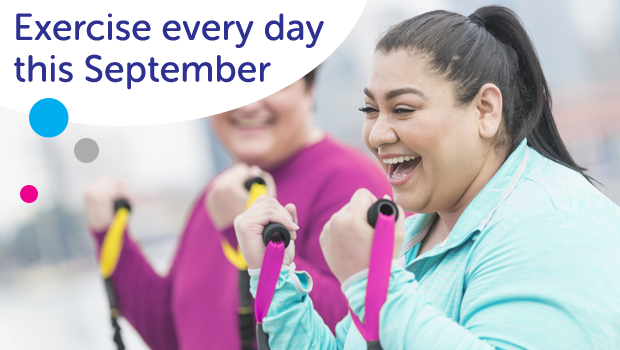 Registrations for Sweatember now closed
Thank you to every one that took part in our Sweatember 2019 challenge.
Registrations for Sweatember have now closed but you can still take part in our exercise challenge.
Sign up for the exercise challenge
Run, squat, swim, cycle - you decide.You could do the same activity each day, or you could even challenge yourself to find a different form of exercise for each of the month! We recommend that you include some days of lighter exercise, for example walking, so that you don't burn out.
You can exercise for as little or as long as you want each day. Just so long as it is enough to make you get that sweat on!
Once you've signed up  we'll send you everything you need to get the donations rolling in.
Keep your eyes peeled on your inbox for your Sweatember fundraising pack plus plenty of other tools to help you along the way. Share our Sweatember badges on your social networks to encourage donations!
Remember every pound raised will help bring forward the day when all cancers are cured.