Payroll Giving for employers
The most efficient way to give
Payroll Giving, also known as Give As You Earn (GAYE), is a simple and tax-efficient scheme that allows your employees to regularly donate to as many charities as they like directly from their salary.
Through Payroll Giving, your company can support a number of charities chosen by your employees. And if they support us, you'll be helping to bring forward the day when all cancers are cured.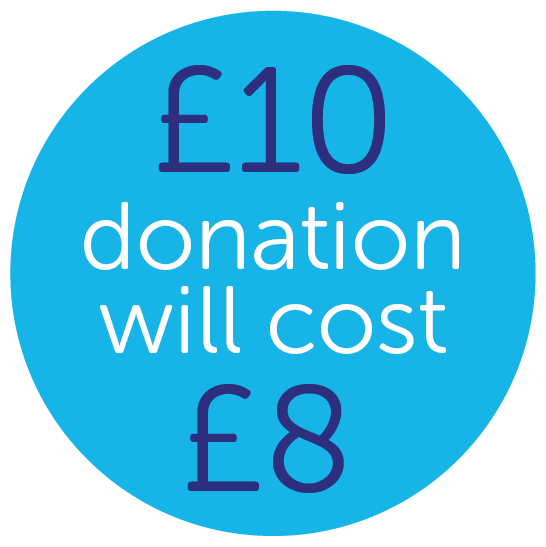 The donation is taken after National Insurance but before tax, which means the donation costs less to your employees, and charities avoid the admin associated with claiming Gift Aid.
Once you have set up your scheme, your employees can sign up to donate. Each payday, your payroll team takes the donation directly from their gross salary and sends it to your chosen Payroll Giving Agency to distribute to the chosen charities. The donations are accompanied with a list of employees taking part and their total contribution in that pay period.
(*based on 20% tax bracket)
To find out more about Payroll Giving for your business, please get in touch at payrollgiving@cancer.org.uk for more information or support.