CRUK International Symposium on Oesophageal Cancer 2019
Our third International Symposium on Oesophageal Cancer was a success thanks to all involved. From the basic biologists, translational scientists and clinicians working on both adenocarcinoma and squamous cell carcinoma, we united different disciplines. See you at the 2021 conference. 
Please note this conference offers 12 CPD credits. 
Monday 29 and Tuesday 30 April 2019
Fee
Registration £300 (students £200)
Research opportunities in oesophageal cancer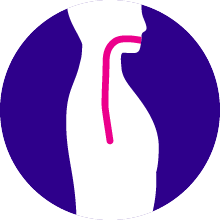 Survival rates for oesophageal cancer have barely moved in decades, which is why we've made it a strategic priority. We have a broad range of funding opportunities for researchers wanting to focus on the disease.