Centre for Drug Development leadership team
Our team of outstanding drug development professionals are responsible for our day-to-day business operations and our strategic development.
The CDD has a team of over 100 drug development and operational staff, the majority of which are based at the CRUK head office in London. We have similar functional teams to pharmaceutical and biotechnology companies, enabling us to take promising discoveries from exploratory and pre-clinical phases through to sponsorship and into early phase clinical trials.
Dr Nigel Blackburn, Director of Drug Development
Nigel leads the CDD and is responsible for CRUK's early drug development programmes, which include pre-clinical development and early clinical testing of novel anti-cancer agents. Nigel and his team at the CDD are currently managing the early development of over 20 novel agents. 
Nigel joined CRUK in May 2009 as Director of Drug Development, having previously held a variety of senior leadership roles in the pharma and biotech industries. He has experience of all phases of clinical drug development and a broad range of therapeutic modalities and disease areas. Nigel holds a biochemistry degree and PhD in physiology.
Dr Robert Williams, Chief Drug Development Scientist
Rob leads our pre-clinical and medical science teams. Rob's teams design and deliver preclinical studies underpinning regulatory applications, and together with investigators in the ECMC network, lead on the design of clinical study protocols.
Rob joined CRUK in 2004, having previously held research leadership positions in a number of therapeutic areas with both biotech and pharma companies. Rob was Chairman of the Society for Medicines Research from 2007-2008 and is a regular speaker at international drug discovery and development conferences. 
Dr Sarah Halford, Head of Medical Sciences
Sarah is a medical oncologist, who heads up our team of experienced medics, all of whom have been working in oncology drug development for a number of years. She is also an Honorary Consultant in medical oncology at Barts and the London School of Medicine.
Following her undergraduate studies at Oxford University, Sarah completed her clinical training in London. Prior to joining CRUK in 2007, Sarah completed her CCT in medical oncology at University College London Hospital and her PhD in cancer genetics, as a CRUK-funded translational clinical research fellow. She is a fellow of the Royal College of Physicians, and an associate member of the faculty of pharmaceutical medicine.
Dr Stephen Nabarro, Head of Clinical Operations and Data Management
Steve and his team are responsible for building and managing the clinical trial databases for all CDD sponsored trials, as well as monitoring and supporting the delivery of the trials in accordance with ICH GCP guidelines and UK regulatory requirements.
Steve joined CRUK in 2007, having previously completed a PhD at University College London in paediatric cancer immunotherapy, which was followed by a post-doctoral fellowship at the Medical Research Council Laboratory of Molecular Biology
Dr Raffaella Mangano, Head of Study, Project and Portfolio Management
Raffaella leads a team of project leaders, clinical study managers and portfolio managers accountable for delivery of the CDD portfolio.
Raffaella joined CDD in 2013 and has 20 years' experience in drug discovery and drug development project and portfolio management in the charity and biotechnology sector. Before joining CDD she worked at Cellzome, a biotechnology company that is now part of GSK. She has a PhD and post-doctoral experience in Molecular and Cell Biology from international research institutions including University of Palermo, Italy, Imperial Cancer Research Fund, UK and European Molecular Biology Laboratory, Germany.
Susan Waller, Head of Quality, Regulatory and Pharmacovigilance
Sue heads up a collection of small functional teams who ensure that all trials sponsored by CDD are run to the highest quality and remain compliant will all safety and regulatory standards. 
Since joining CRUK in 1999, Sue has worked for a number of teams within the department including Clinical Operations and Project and Portfolio Management. Before joining CRUK, Sue worked for nine years in a pre-clinical drug development group at the Wellcome Research Laboratories and at a small London based clinical research organisation. Sue holds a degree in Biochemistry from the University of Surrey and an MSc in Biopharmacy from King's College London. 
Dr Len Pattenden, Head of Biotherapeutics Development & Drug Supply
Len leads the Biotherapeutics Development Unit (BDU) which is a CRUK GMP facility. The BDU team are accountable for regulated manufacture of biological drugs within the CDD portfolio.
Len joined CDD in 2018 and has more than 20 years' experience across academia and industry in drug and process development, clinical supply and manufacture. He has worked for Adaptimmune, Lonza, Koch Industries and CSL, with a track record of process development for industrialisation including pharmaceutical phases 1–3 and delivery to the market. Len has a PhD in drug development and post-doctoral experience in protein chemistry, and founded Australia's first synthetic biology lab.
Advisory board
Professor Peter Johnson, Chief Medical Officer
Peter was appointed as our new chief medical officer in June 2019 and will chair our scientific advisory board. Peter has held the chair of medical oncology at the University of Southampton since 1998, during which time he has pioneered applied immunology and immunotherapy and led on many clinical trials. As an honorary consultant in medical oncology at Southampton University Hospitals he is also a leading expert in lymphoma. He is also Director of the CRUK Southampton Centre and previously served as CRUK's Chief Clinician.
Website feedback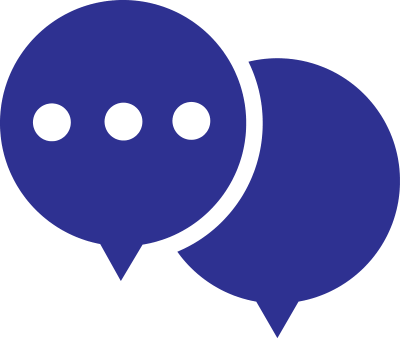 We've recently made some changes to the site and are looking at how best we can help researchers find relevant information and opportunities. If you have any feedback on this page, or if there was something you were looking for but couldn't find, we'd love to hear from you.