Early Detection OHSU Spark Award
About this scheme
Key information
Career level
Early career researcher
Mid-career researcher
Established independent researcher
Non-clinical researcher
Clinician
Research area
Biomarker research
Clinical trials
Pre-clinical research
Imaging research
Statistics and methodology
Cancer biology
Funding amount
Up to £20,000, plus $20,000 for OHSU-based researchers
Seed funding for research in collaboration with OHSU scientists to support development of new partnerships and novel lines of enquiry
Each application must have a lead applicant from both a UK institution and OHSU.
You should:
Have at least 3 years postdoctoral experience or equivalent
Be scientists, clinicians or healthcare workers in UK universities, medical schools, hospitals, CRUK Institutes or other research institutions, or at OHSU
Scientific remit
Early detection (EDx) research seeks to identify cancer or pre-cancerous states at the earliest possible point at which an intervention might be made. such signals will detect, but may also underpin prognosis/stratification/prediction of response to therapy and prevention. EDx projects will support discovery and translational/clinical research which is mindful of the clinical and population context.
EDx operates across the full pathway of disease development: detecting events from the earliest changes suggesting initiation, to dysregulated growth, promotion to pre-neoplastic states/lesions, malignant conversion, and tumour progression. Each of these stages provide an opportunity to detect a shift in state, and ultimately to intervene to improve survival. Early detection can also be applied post-therapy, to detect recurrence at the earliest possible point.
The remit of these awards includes:
Biological research underpinning early detection and biomarker discovery and validation
Human-based EDx discovery research
Epidemiology and risk stratification for EDx (to inform populations for targeted research or screening)
Data and computation-driven approaches to EDx
Development and utilization of preclinical EDx model systems
EDx technology development
Translational and clinical EDx research
CRUK-OHSU Spark Awards may focus on idea development in any of these research areas, or any combination of them. All proposals should consider how outputs of this award will lead to future funding applications.
CRUK-OHSU Spark Awards will initiate transatlantic collaboration and facilitate early detection knowledge exchange. We want to bring together outstanding teams to further establish a research community around this nascent field.
Looking for a collaborator?
You can either tell other early detection researchers what expertise you're looking to work with using our collaboration matcher or contact early.detection@cancer.org.uk with details of your  project and OHSU will suggest a collaborator within their organisation. 
Awarded once annually and are typically made up to £20,000 for UK-based researchers plus $20,000 for OHSU-based researchers for up to 1 year, and may be used to fund:
Pilot experiments
Travel and networking costs
Associated running expenses
Cancer Research UK contact details
Dr Alexis Webb
Senior Research Funding Manager
Tel: +44 (0) 20 3469 5232
How to apply to this scheme
Overview of the application process
CRUK applicants should contact the Early Detection team to open an application. 

OHSU applicants must email

CEDARprojects@ohsu.edu

to request a letter of support from CEDAR Senior Management. This letter will be used to verify that the project scope fits within the CEDAR's remit of early detection and that the OHSU applicants meet eligibility requirements. Please include the email subject: "

OHSU-CRUK Letter of Support

".

Submit an application
Your application will be considered by the Early Detection Research Committee.
All applications must be made online through our online grant management system, eGMS, and your final application must be approved online by your host institution.
Timelines
Deadline: 20 June 2019
Committee Review: November 2019
Before you begin your application
Please ensure you:
Contact the Early Detection Team to open an application for you on eGMS
Applications will be judged based on:
Scientific excellence and innovation
Clear articulation of the challenge to be addressed
Cancer early detection relevance
Clarity of line-of-sight to clinical/population impact
Team composition; are the requisite skill sets to deliver the proposed work and achieve impact in place? Do any collaborations between disciplines, institutions or with industry add value to the project?
Is the required infrastructure in place to deliver the proposed research?
Cancer Research UK contact details
Dr Alexis Webb
Senior Research Funding Manager
Tel: +44 (0) 20 3469 5232
We have a range of funding opportunities catering for a broad research community at all career stages and in any research field which can impact on earlier detection and diagnosis of cancer.
Looking for a collaborator for this award?
Submit your details and search for a potential partner using our Early Detection Collaboration Matcher.
Our annual Early Detection of Cancer Conference, held in partnership with the OHSU Knight Cancer Institute, provides the perfect opportunity to network and build new collaborations with experts from many different disciplines.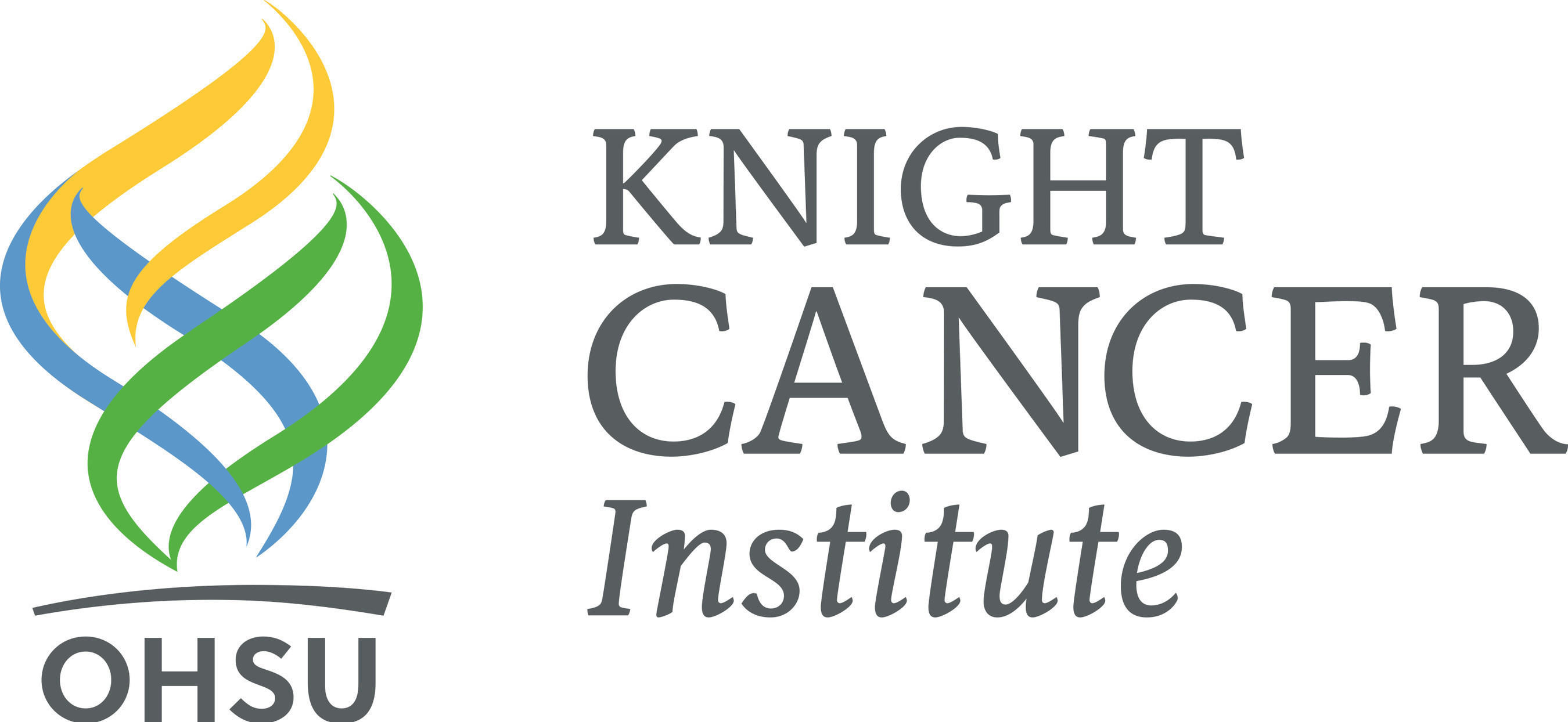 Our transatlantic partnership with the Knight Cancer Institute is part of a long-term commitment to breaking down the barriers that limit progress in the early detection field.