Cancer Immunology Project Awards
About this scheme
Key information
Career level
Established independent researcher
Clinician
Cancer Immunology Project Awards seek to catalyse research and build the UK's research base in cancer immunology, by funding immunologists in non-cancer fields.
Applications are accepted from:
Scientists, clinicians or health care workers from UK universities, medical schools, hospitals and some research institutes.
The lead applicant (PI) must be an immunologist who should not have a demonstrated track record in cancer research.
Collaborations with cancer researchers/clinicians are strongly encouraged to deliver the project but are not a mandatory requirement.
Those with a demonstrated track record in cancer and researchers from CRUK core funded Institutes are not eligible to apply for this award as the lead PI, but may act as a co-investigator or collaborator.
The aim of the scheme is to build capacity in cancer immunology; therefore, immunologists who already have a demonstrated track record in cancer research are advised that the Programme Awards from the Science Committee may be more appropriate.
To assess your suitability to apply, please email a one-page summary of your proposal, a list of potential collaborators and your CV to science.committee@cancer.org.uk.
Research areas:
The Cancer Immunology Awards should address key questions in the immunology of cancer. Applications can be in any area of immunological research, providing the cancer relevance is clearly articulated in the proposal, including any of the following key areas:
Cellular and molecular immunology, including but not limited to mechanisms of tolerance; the regulation of immune function, and; the development of memory
Inflammation, allergy, transplantation and auto immunity (how the basic understanding of relevant mechanisms involved could drive forward our understanding of cancer)
The immune response to infection
The interaction of immune cells with tissues
Immunity and disease susceptibility/resistance
This award does not support the development of new biotherapeutics or immunomodulatory agents.
Funding support provided for:
Salaries for researchers and technical staff
Running expenses
Equipment
How to apply to this scheme
​
Application process
Applications for Cancer Immunology Project Awards are considered twice a year. Applications will be assessed by international peer review, before review by the Cancer Immunology Expert Review Panel. The final funding decision will be made 6-8 weeks later by the Science Committee.
| | |
| --- | --- |
|   |   Full application deadline   |
|     May 2019 Science Committee   | 07 November 2018 |
|     October 2019 Science Committee   | 04 April 2019 |
Before you begin your application
You must email a one-page summary of your proposal, a list of potential collaborators and your CV to science.committee@cancer.org.uk.

The Research Funding Manager will invite you to submit an application 

through our electronic

Grants Management System (eGMS)
If you require more information or would like to discuss your application, please contact the office at least 2 months in advance of the submission deadline.
The Science Committee will judge your proposal based on:
Scientific excellence: all applications must have a strong scientific rationale, as well as appropriate experimental design and statistical analyses, to support the proposed research proposal. 
Cancer relevance: value of the proposed work in advancing the fundamental understanding of cancer or improving how cancer is diagnosed and/or treated.
Track record: the lead applicant and/or team members should have an excellent track record and potential to produce outstanding results.
 Excellent team and collaborative environment: suitability and feasibility of the Lead Applicant(s) (and supporting roles) to carry out the proposed research with access to the resources and facilities required for the successful fulfilment of the Programme Award. The added value of the proposed collaboration and the individual contributions, as well as the steps taken to ensure an effective collaboration.
Resources requested: the costs requested in an application should be for the direct costs of the research and be reasonably justified in line with the experimental plans, leveraging existing resources where appropriate. 
The Committee will also consider how your proposed research aligns with our strategic priorities, as set out in our Discovery Research Statement of Intent and our broader Research Strategy.
Applications are assessed by the Cancer Immunology Expert Review Panel. Final funding decisions are made by the Science Committee
Cancer Research UK contact details
You must contact us to discuss your proposal before starting your application.
Dr Maurice Darding - Research Funding Manager
Tel: 020 3469 8780
More opportunities for discovery researchers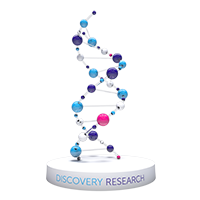 We support a broad portfolio of discovery research, including basic biology, genetics and immunology, biomarker discovery and preclinical studies, and engineering and physical sciences applied to cancer. We have a variety of grant funding and other opportunities to accelerate your research.
Related guidance to download