Lifetime Achievement in Cancer Research Prize
This prize honours an individual who has demonstrated a lifetime commitment to the fight against cancer, making exceptional advances in the field.
Key information
| | |
| --- | --- |
| Awarded to | Established independent researchers |
| Prize value | £25,000 |
| Nominations open | November 2016 |
| Nominations close | 31 March 2017 |
In addition to the honorarium and commemorative trophy, the Lifetime Achievement Prize winner is invited to deliver the prize plenary lecture at the NCRI National Cancer Conference.
Make a nomination
The Lifetime Achievement in Cancer Research Prize is awarded annually to an outstanding cancer researcher nominated by his or her peers and selected by an international panel.
Nominations may be made on behalf of individuals who are living at the time of the nomination.
Candidates cannot nominate themselves.
There are no restrictions with regard to the race, gender, nationality, religious or political views of a candidate
Candidates need not be in receipt of Cancer Research UK funding, or have been supported either directly or indirectly by Cancer Research UK.
The current geographical location of the candidate does not affect their eligibility; however, a significant proportion of their research output must arise from work performed in the UK.
The Prize will be presented to an individual investigator. Institutions or organisations are not eligible for the Prize.
To nominate, the following materials must be submitted in a nomination:
A completed nomination form including a summary statement of no more than 2000 words, summarising 

the candidate's single scientific discovery or body of work;

how these contributions have had a lasting impact on the cancer field; and
how he/she has demonstrated a lifetime commitment to the fight against cancer.

One letter of support from an expert in the field. This can be included with the nomination form or sent directly to Cancer Research UK at the email address below. The name of the referee should be included in the nomination form.
The candidate's CV including their key publications. Publications not to exceed more than 2 sides of A4.
There is no restriction on how many candidates can be nominated by an individual scientist.  There is also no restriction on the number of nominators writing nomination letters or signing a single nomination letter on behalf of a candidate.
Nominators are asked to maintain the confidentiality of the nomination process.
Nominations must be submitted electronically to prizes@cancer.org.uk.
Paper nominations will not be accepted. A nomination should not be considered submitted until Cancer Research UK has issued an email confirming this. Confirmations will be sent within five working days.
Please note that the deadline is final and we cannot accept nominations after 5 pm on the day of the deadline.
Winners of the Lifetime Achievement Prize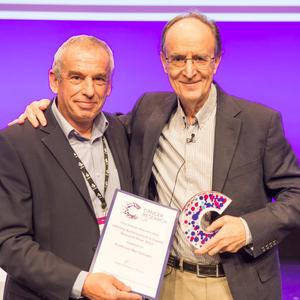 Professor Mel Greaves FMedSci FRS
Title: 2015 winner
Professor of Cell Biology
The Institute of Cancer Research, London
Professor Mel Greaves is a world-leading expert in childhood leukaemia and cancer evolution. His research into the immunology and molecular biology of leukaemia have transformed our understanding of the disease, and paved the way for more effective and personalised treatment of the disease. He has also pioneered the application of evolutionary biology in cancer research, producing important insights into the aetiology and pre-clinical development of leukaemia.
At the Institute of Cancer Research, Professor Greaves led the Leukaemia Research Fund Centre for Cell and Molecular Biology, and more recently founded the Centre for Cancer Evolution. In addition to his outstanding research achievements, he has had a significant impact as a teacher and mentor, and has been inspiration in his extensive public engagement activities, which include publishing two popular science books about cancer research.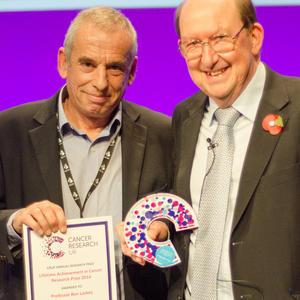 Professor Ron Laskey CBE FMedSci FRS
Title: 2014 winner
Emeritus Professor of Animal Embryology
The Gurdon Institute, University of Cambridge
Professor Ron Laskey is a leading cell and molecular biologist who has made many important discoveries with substantial impact on our understanding of cancer and its control. His research into the machinery of DNA synthesis has transformed our understanding of the cell cycle, with significant implications for the early diagnosis of cancer. This work led to the discovery of several proteins that are overexpressed in cancer cells, several of which are now being used to develop novel cancer screening tools. He has also been extremely productive in the field of molecular transport, illuminating the processes of nuclear macromolecular transport.
Professor Laskey was Charles Darwin Professor of Animal Embryology at the University of Cambridge from 1983 until 2011. During this time he co-founded the Wellcome Trust/CRUK Gurdon Institute and was founder Director of the MRC Cancer Cell Unit. He has served as president of both the Biochemical Society and the British Society for Cell Biology, and as vice-president of the Academy of Medical Sciences. Alongside his extraordinary scientific achievements, as a teacher and mentor he has made a great impact inspiring a generation of successful researchers.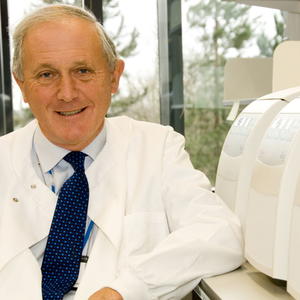 Professor Sir Bruce Ponder FMedSci FRS
Title: 2013 winner
Emeritus Professor & Head of Department of Oncology
University of Cambridge
Director of the Cancer Research UK Cambridge Institute
Professor Sir Bruce Ponder is a leading geneticist whose research and leadership in the field of cancer genetics has had profound impact on the prevention, detection and treatment of cancer. In the 1970s, he pioneered the investigation of cancer predisposition genes in the UK using cutting-edge methods of linkage analysis to map genes. He identified ret as the predisposing gene for Multiple Endocrine Neoplasia Type 2 Syndrome. His leadership has helped the field of cancer genetics flourish, with many more high-profile discoveries being made and real impact achieved through clinical genetics and drug discovery.
Professor Ponder was Director of the Cancer Research UK Cambridge Institute and the Cambridge Cancer Centre. In addition to his scientific achievements, he is recognised for his work building an integrated infrastructure for cancer research. He played a central role in creating the OECI accredited comprehensive cancer centre at Cambridge, bringing together science at the University of Cambridge with the oncology clinic at Addenbrooke's Hospital.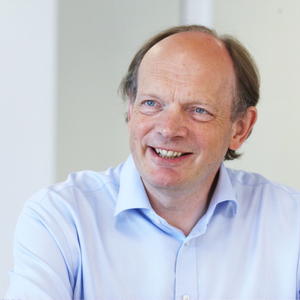 Professor Sir David Lane FRCP FRCSEd FMedSci FRS FRSE
Title: 2012 winner
Professor of Oncology
University of Dundee
Professor Sir David Lane is a leading molecular biologist and immunologist. He is recognised worldwide for his contribution to the discovery of the first natural tumour suppressor protein and gene, p53, which he famously dubbed the "guardian of the genome". Subsequent research has established p53 as one of the most important discoveries in cancer research, showing it to have several critical functions and to be mutated in more than half of all cancers. Professor Lane has devoted much of his career to understanding the function of p53, and how it might be targeted therapeutically.
Alongside this research, Professor Lane has been an inspirational leader in the cancer research community. He helped to inform the successful merger of the organisations which formed Cancer Research UK, and served as Chief Scientist until 2010. Since receiving the 2012 Lifetime Achievement Prize, he has taken up the position of Chief Scientist at the Agency for Science, Technology and Research (A*STAR) in Singapore.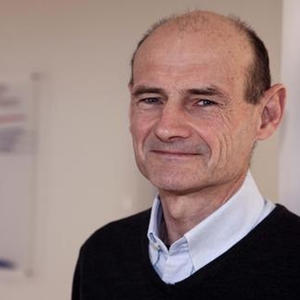 Professor Chris Marshall FMedSci FRS
Title: 2011 winner
Professor of Cell Biology and Director of Research
The Institute of Cancer Research
Professor Chris Marshall was a leading cell biologist who made pioneering discoveries in the field of cell signalling with substantial impact on our understanding of cancer and its control. Most notable amongst his discoveries are the identification of the oncogene NRAS, and his contribution to deciphering the MAPK/ERK signalling cascade. His work laid the foundations for many of subsequent discoveries in oncogene and cell signalling research, and has had a profound impact for the development of targeted therapies which exploit oncogene addictions.
Professor Marshall was Professor of Cell Biology and Director of Research at the Institute of Cancer Research, London, until his death in 2015. He served for several years as Chair of the Cancer Research UK Science Committee.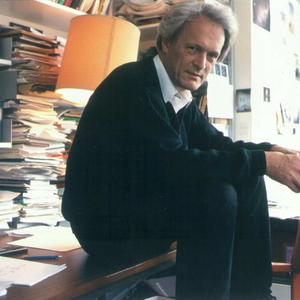 Professor Sir Richard Peto FRS
Title: 2010 winner
Professor of Medical Statistics and Epidemiology, and co-director of the Clinical Trial Service Unit and Epidemiological Studies Unit
University of Oxford
Professor Sir Richard Peto is a leading medical statistician and epidemiologist. His contributions to our understanding of the aetiology of cancer have had profound impact on prevention of the disease. In the 1970s he worked with Sir Richard Doll on the pioneering studies of smoking and mortality in British doctors which established the long-term health risks of smoking. His research has formed the foundation for shifts in tobacco policy worldwide, not least because of his own policy advocacy efforts.
Professor Peto has also had substantial influence on Clinical Trial methodology, including developing the log-rank test and techniques which underpin meta-analysis. By laying this groundwork, he has had an enormous impact on clinical practice not only in oncology but in a great many fields worldwide.