Corporate Volunteering Opportunities with Cancer Research UK
Volunteer with us
Whether you have an hour, a day or even more time to give, there are plenty of different volunteering opportunities to suit your needs. All of our available roles are shown below, so why not take a look below and see how you can get involved?
About Cancer Research UK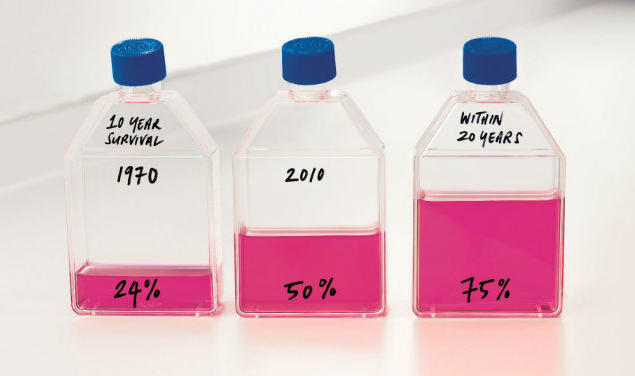 Our vision is to bring forward the day when all cancers are cured.
In the 1970s, less than a quarter of people with cancer survived. But over the last 40 years, survival has doubled – today half will survive.
Our ambition is to accelerate progress and see three-quarters of people surviving the disease within the next 20 years.
We're focusing our efforts in four key areas – working to help prevent cancer, diagnose it earlier, develop new treatments and optimise current treatments by personalising them and making them even more effective.
But we can't achieve our mission alone. We rely on volunteers like you to help us achieve our goals. With your help, we can beat cancer sooner.
How you can volunteer with us