Shine Night Walk Liverpool
Why Shine in Liverpool?
Entries for Liverpool Shine 2018 are now closed
Shine Liverpool is now closed for entries for 2018. If you are interested in registering your interest for Shine Liverpool 2019 please click below.
Shine Liverpool Facilities
Shine Liverpool Travel
Car - local city car parks are close by to the event site. A car park charge will apply. The Liverpool Pier Head is located within Liverpool City Centre. Find it using postcode L2 1BY.
Bus - Liverpool James Street bus stop or Liverpool ONE Bus station. Please visit merseytravel.gov.uk for further information.
Train - The nearest train station is Liverpool James Street Station.
 If you have any queries please contact the Shine Night Walk helpline on 0300 123 6624.
Photos from Shine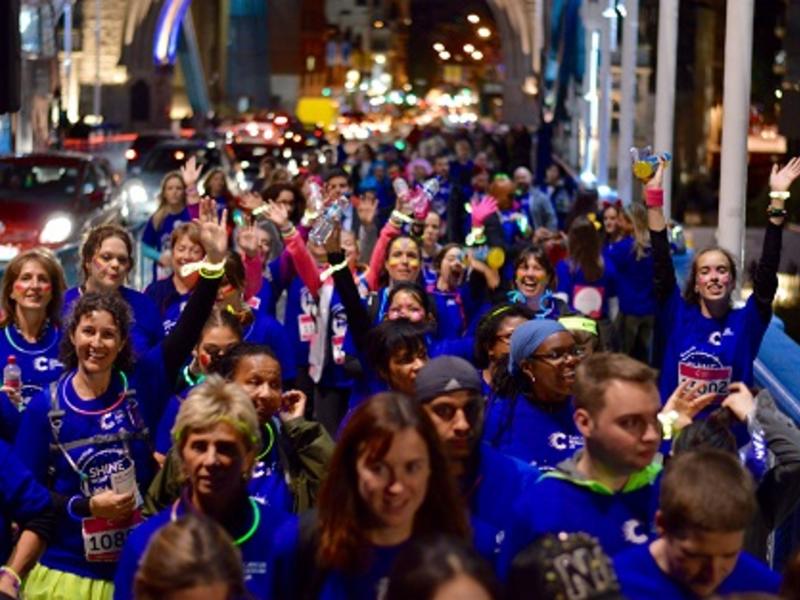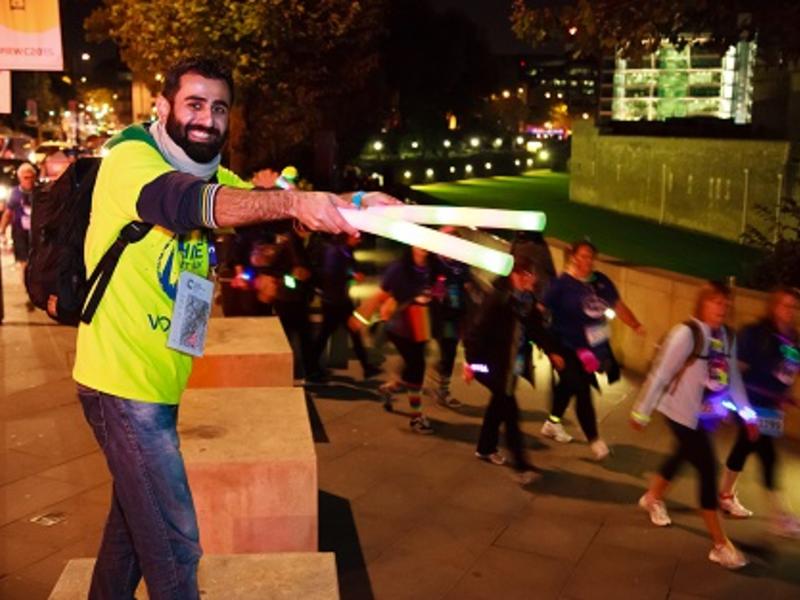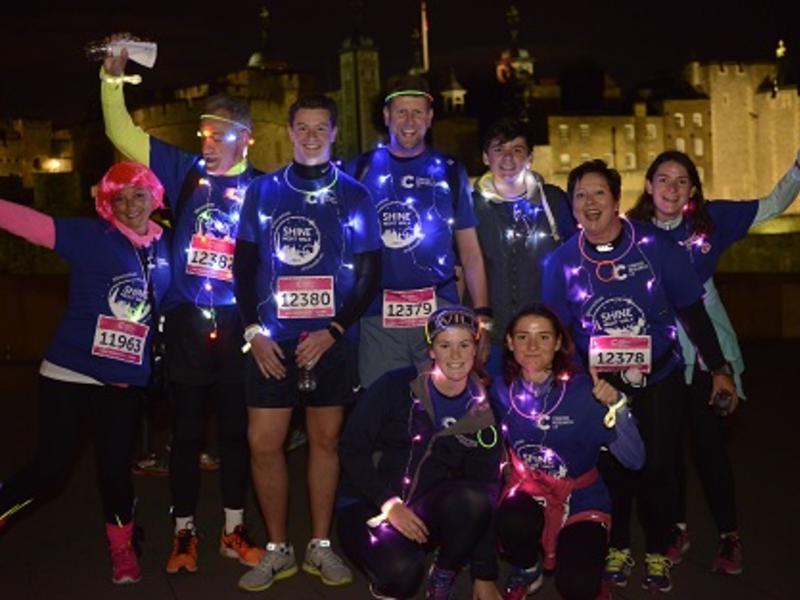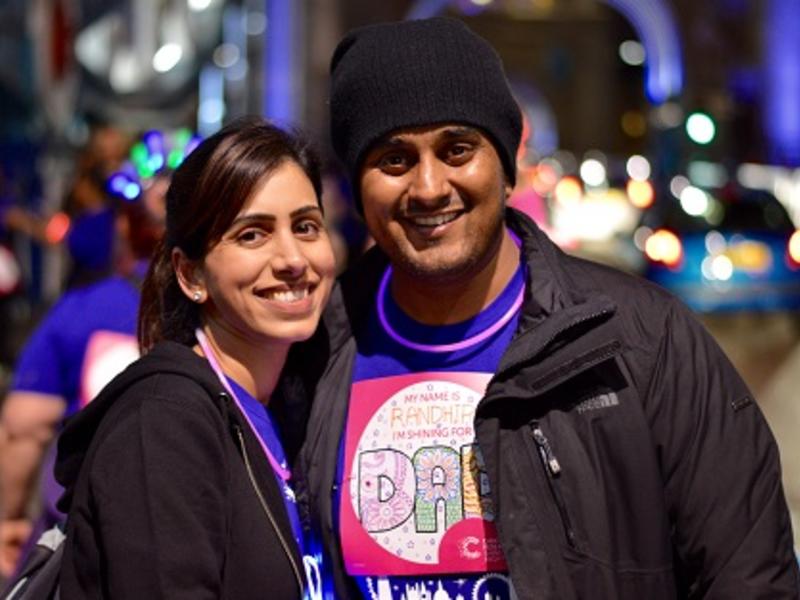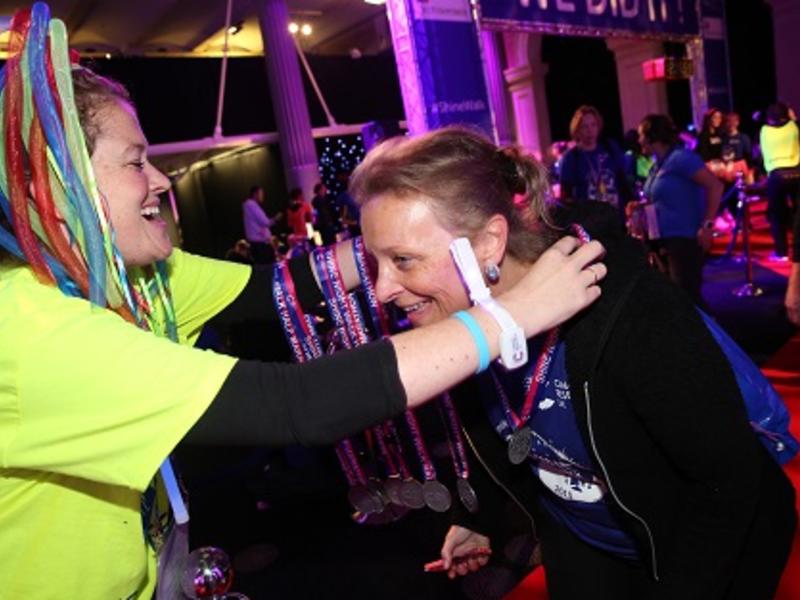 Choose a cancer type to beat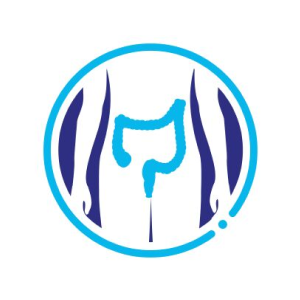 Over the past forty years we've seen dramatic progress in tackling bowel cancer and half of people diagnosed will now survive for at least 10 years. But we can't stop there. Sadly, bowel cancer still claims around 43 lives each day.
Each year in the UK, over 9,400 people are diagnosed with tumours that start in the brain or elsewhere in the central nervous system.
With almost 140 women diagnosed every day, breast cancer is the most common cancer in the UK. And, although it is rare, around 350 men are also diagnosed with breast cancer each year.
It's the most common cancer in women under 35 and around 970 women in the UK lose their lives to cervical cancer each year, so there's still more to do if we're to beat this disease.
Each year, around 1,600 children are diagnosed with cancer in the UK. Thanks to major advances in treatment, around three-quarters of children with cancer are now successfully treated. But the disease claims around 250 lives every year, so our groundbreaking research must continue.
Five year survival rates for leukaemia have more than tripled in the last forty years. But despite this progress, around 4,600 people still lose their lives to the disease every year.
Lung cancer is the most common cause of cancer death in the UK. Each year more than 43,500 people are diagnosed with lung cancer in the UK, and the disease claims almost 35,200 lives.
Ovarian cancer is the fifth most common cancer in UK women, with more than 130 women every week being told they have the disease.
Survival rates remain very low in the UK, often because the disease is diagnosed late and is difficult to treat. We urgently need to find better ways to detect and treat the disease and we are committed to doing this through our research.
Prostate cancer is the most common cancer in men in the UK, with around 41,700 cases diagnosed every year, so it's crucial that we continue our work and find new ways to tackle the disease.
Around 37 people in the UK are told they have malignant melanoma (the most serious form of skin cancer) every day. Sadly, around six people lose their lives to the disease every day in the UK.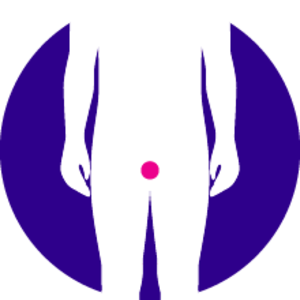 Around 2,200 men are diagnosed with testicular cancer in the UK every year. But the good news is that more than nine out of ten men with the disease are now cured, partly thanks to a drug called cisplatin, which Cancer Research UK helped to develop.