Science Ninja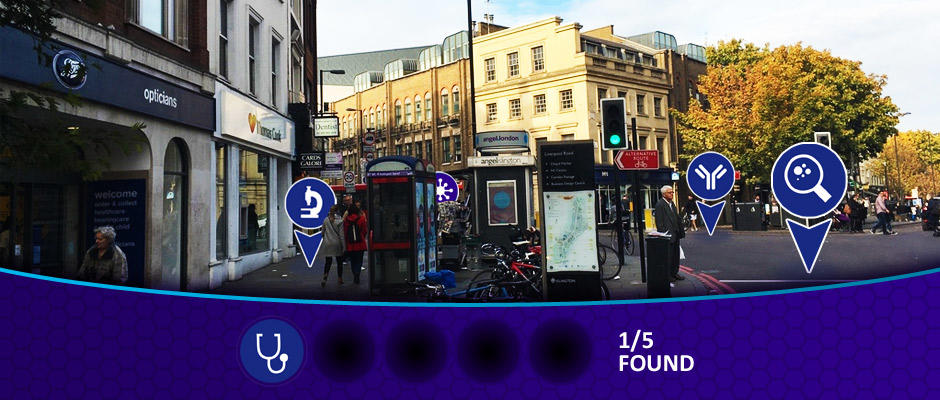 Lace up your shoes, grab your phone and join our real-world research adventure.
Science Ninja is an immerse game where you'll be exploring the world to collect a virtual research kit to help the fight against cancer.
From Acton to Angel there's research supplies scattered across London. Do you have what it takes to collect them all?