Returning to our shops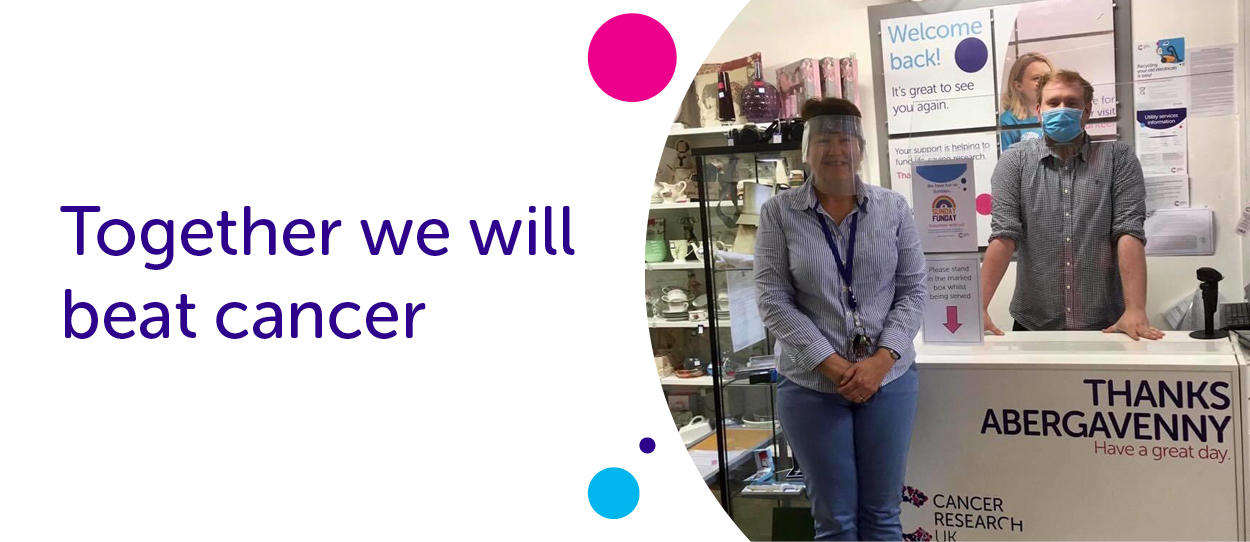 Returning to volunteering
As our shops reopen, we'd love to have you back by our side, but only if or when it feels right for you.
Read on for our reopening plans and a reminder of the health and safety measures we've put in place to keep our staff, volunteers and customers safe.
A message from Julie Byard, Director of Trading
We're once again preparing to safely reopen Cancer Research UK's shop doors – just in time for Spring / Summer fashion, homeware and – we hope – holiday shopping!
Our plans are subject to change in-line with government decisions, but I'm pleased to share our provisional retail reopening roadmap with you, our valued shop volunteers.
Closely following government advice for non-essential retail across the UK, we're working on a phased reopening of our stores. Read on to find out when to expect to hear from us about returning to your shop. There's also a reminder about the health and safety measures we've put in place to keep you safe.
Whether you return soon, down the line or not at all, I know I speak for everyone in Team Trading and across Cancer Research UK when I say how truly thankful we are for your support. Covid-19 has slowed us down but we will never stop. We are determined to continue our life-saving research and we will still beat cancer.
Reopening our shops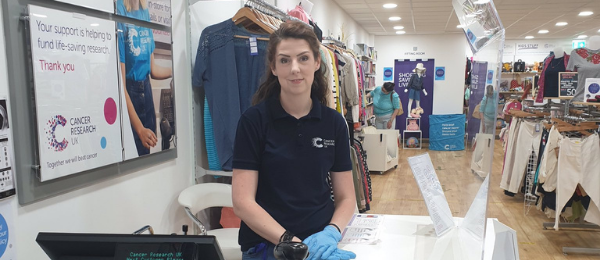 Since our shops had to close quickly at the end of last year, shop staff will come back to work before we reopen for trade, to run essential health and safety and maintenance checks. The shop staff will then invite their volunteers back to help with window dressing, stock processing and creating safe and welcoming retail environments for our customers.
Your shop manager will contact you to update you on the store's plans, and to discuss whether coming back at that time is right for you but please do follow the news in your area, and check our website for updates to our reopening dates.
Where possible, we'll start contacting volunteers a week before reopening. The provisional dates we're working towards opening our doors are 12 April for England and Wales, and 26 April for Scotland. We're awaiting an announcement about Northern Ireland. We'll update the website above with any significant updates and you'll receive another email on 12 April with more information.
Looking after your safety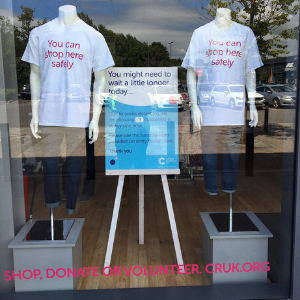 It's thanks to you, our fantastic community of volunteers, that we're able to continue to open our doors and generate funds to beat cancer. As our shops reopen, we'd love to have you back by our side, but only if or when it feels right for you.
Throughout the pandemic, we've continued to make staff, volunteer, and customer safety our priority. Here's a reminder of the health and safety measures we've put in place in our shops to keep you safe.
''For me, it's about knowing I've given time so others can live a better life and get closer to cures."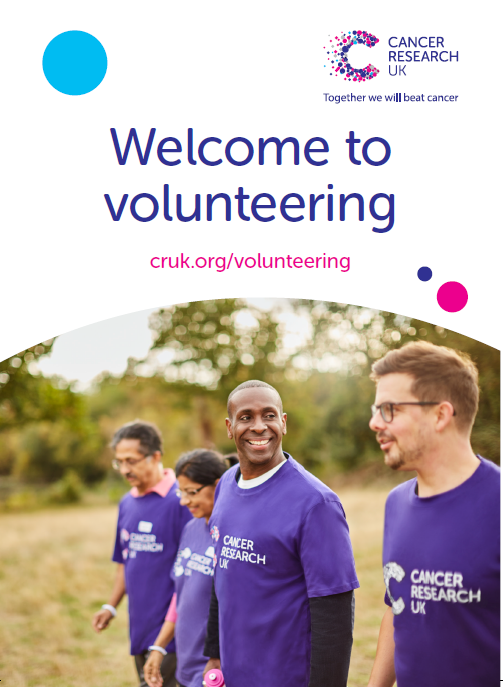 We want you to get the most out of your volunteering experience with us and to feel supported. So we've designed a booklet for our new volunteers and wanted to share it with you, our existing volunteers, too!
The new booklet has been developed for all volunteers as an essential guide to everything you need to know about your time with us. Featuring some lovely volunteer stories, it outlines our commitment to you, and highlights why volunteers like you are so vital to Cancer Research UK.
The content is an updated version of our Volunteering Policy and we've made some recent changes to our nomination process for awards, which you can read about in this booklet. There's also a new whistleblowing hotline listed, for whenever you might need it.
Staying updated
During the pandemic, we've been sending you these emails to keep you updated on all things shop volunteering. Once shops reopen, we'll be reviewing future communications and will be asking for your input about what you'd most like to hear about.
If you've stopped your shop volunteering with us, and have let your manager know, please email us so we can also update your details on our system.