Womb cancer patient stories
Help us beat cancer sooner
Our life-saving work relies on the money you give us.
Donate now and together we can save more lives by beating cancer sooner.
Stories from womb cancer patients
Helping more people survive cancer is the aim of everything we do. Read stories from people who have been affected by womb cancer, and how research has made a difference to them.
Patients' stories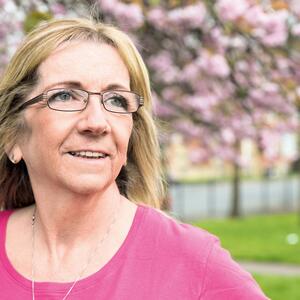 Kath, from Manchester, was diagnosed with womb cancer in 2014. "We don't know what caused my cancer, but I have to admit I was carrying a few extra pounds, which may not have helped. After finishing treatment I wanted to make some changes. Six months after my operation, I was out doing Race for Life for Cancer Research UK with my daughters, Lisa, Leanne and Siobhan. I am keen to help raise awareness"
"Get checked out if you notice something unusual"
Debbie was diagnosed with womb cancer in November 2008. "I had been told about six months before that I was having an early menopause. When I started bleeding later, I thought that was part of it. I was bleeding for about seven months and I did think about going to the doctor, but I kept putting it off. Then I got diagnosed with advanced womb cancer. Now I would urge people to go and get checked out immediately if they notice something that's unusual for them."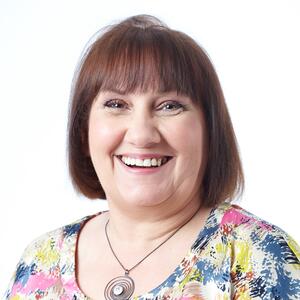 From Cancer Research UK shop manager to cancer patient
Sharon from London had been a manager of the Cancer Research UK shop in South Woodford for 13 years when she was diagnosed with womb cancer herself in 2007. She had surgery to remove her womb, ovaries and cervix, and was then treated with radiotherapy brachytherapy, involving targeted internal radiation implants. "I was shocked to find out that I had womb cancer," says Sharon. "I had supported the work of the charity for many years but never expected that I might be personally affected."