Patient stories about preventing cancer
1 in 2 of us will get cancer in our lifetime
All of us can support research that will beat it.
Donate now to play your part and support life-saving research. 
And together we will beat cancer.
Stories from cancer patients
Saving lives from cancer is the aim of everything we do. Read stories from people who know first-hand the importance of preventing cancer, and how research has made a difference to them.
Patients' stories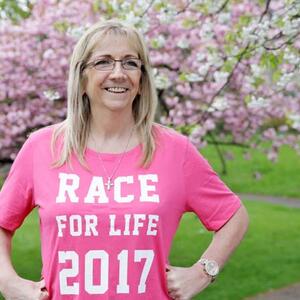 Kath from Manchester was diagnosed with womb cancer in 2014. "We don't know what caused my cancer, but I have to admit I was carrying a few extra pounds, which may not have helped. After finishing treatment I wanted to make some changes. Now I love fruit and veg, and I'm power walking most days. My cancer was a wake-up call for my children as well. They've all become healthier. Even my husband, who loves his pie and chips, now eats what I eat."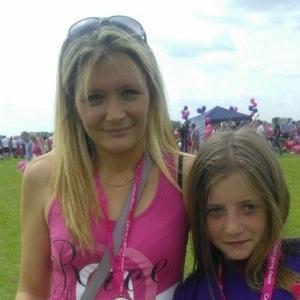 Giving up smoking for mum
Laura (left) from Pudsey lost her mum Anne, to lung cancer in March 2017. "Both Mum and I smoked but as soon as she was diagnosed, we both stopped. I'd been smoking around 20 a day and had tried to give up many times before and failed. As soon as I knew Mum had lung cancer I resolved never to smoke again, and this time I stuck to it – it was something I could do for Mum."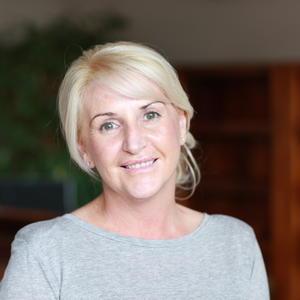 "These days I leave nothing to chance"
Justine from Liverpool was diagnosed with melanoma skin cancer in 2006. She had regularly used sunbeds as a teenager and admits she rarely protected her skin on beach holidays. She had surgery to remove the tumour and has since had subsequent moles removed. "I'm now extremely careful in the sun and very alert to the signs. These days I leave nothing to chance, if anything on my skin doesn't seem quite right I'll go to my GP. I wish I'd done that when I was younger."