Bowel cancer screening projects hub
Coronavirus (COVID-19)
We have created a central resources hub for Health Professionals which hosts all of our CRUK resources and further materials to help with managing the pandemic. We are updating the information as guidance changes. There is also a page specifically for patients on our about cancer hub.
Planning work in this area?
We are sharing a selection of projects that aim to promote and increase bowel cancer screening uptake.
The case studies on this page have been sourced by the early diagnosis team at Cancer Research UK, or shared with us by project contacts. They have not been developed in partnership with Cancer Research UK or peer-reviewed, and their inclusion on our website does not mean we are endorsing them. They represent examples of good practice carried out locally across the UK, and are being shared with the aim that they will help to give people ideas, avoid wheels being reinvented, and save time.
If you would like more information about the hub, any of the case studies, or to send us feedback, email the Cancer Research UK early diagnosis team.
If you're planning on doing work to improve bowel screening uptake see our summaries of the current peer-reviewed evidence in our evidence hub.
What interventions are covered?
Reviewing these case studies may be helpful for seeing how local areas are putting evidence into practice. You may find interventions that could be suitable in your own areas, or help other local teams to avoid challenges and pitfalls. Some of the case studies could form evidence of increasing bowel screening uptake in the future.
We've included projects that cover a range of interventions, including GP endorsement and community awareness projects. If this is a useful approach, then our plan is to continue to build this content over time.
GP Endorsement/Primary Care Involvement

A selection of projects undertaken in the primary care setting with the aim of improving bowel screening uptake.

Recommended for:

NHS staff
practices
CCGs
cancer alliances
those working on sustainability and transformation plans (STPs) for cancer who are planning similar activities in their area

Community Awareness Activities

A number of projects undertaken in the community, with the aim of improving awareness of bowel screening among various regions.

Recommended for:

local authorities
CCGs
public health and promotion teams
cancer alliances
those working on sustainability and transformation plans (STPs) for cancer who are planning similar activities in their area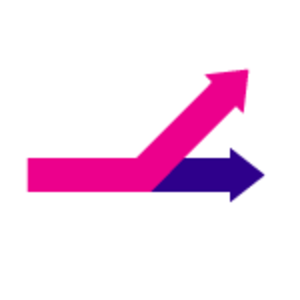 In Phase 1 of the Improving Bowel Cancer Screening Project, all GP practices in Pennine Lancashire were asked to contact 5+ patients who had not responded to their screening invitation. They chose to either telephone or send a letter, or discuss opportunistically face to face during a consultation. The practices were asked to review these patients 3-4 months later to see if they had subsequently attended, and review the result. GPs were also provided with an information pack and training.
Key findings:
Practices were incentivised to take part. Any that demonstrated innovative methods of increasing patient participation were eligible to apply for additional payment
Approximately 76 practices returned figures which were then collated and summarised
1,009 patients who had not initially participated in bowel screening were contacted
15.9% of patients subsequently requested replacement bowel screening kits and returned them to the screening hub
Subsequent participation was more likely if there had been face to face discussion (35%) than telephone advice (20%), letter (11%) or unknown method of contact (8%)
Location: Pennine Lancashire, Blackburn with Darwen and East Lancashire CCGs
Date: 2014/15
Contact: Dr Neil Smith, Cancer Clinical Lead, neil.smith2@nhs.net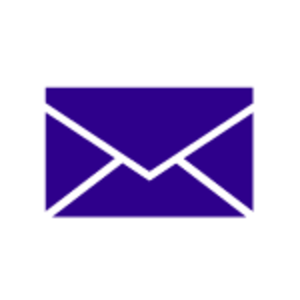 In Phase 2 of the project in Lancashire, more links were established between the Bowel Cancer Screening Programme hub (for the North West & Midlands) and each GP Practice via the EMIS web record system. This enabled the direct electronic transfer of registered patients' bowel screening results from the hub to each practice and also the option for practices to order a replacement test kit on behalf of a previous non-responder via email. Practices were similarly incentivised to take part in Phase 2 of the project.
Key findings:
Preliminary data (as at February 2017) shows that 729 requests were made for replacement kits and 317 patients (44%) completed them, 7 abnormal results were recorded from 38 practices
The project demonstrates that a large regional screening hub based in an acute hospital setting can work collaboratively with primary care professionals at a local level to achieve health improvement and a good outcome
Phase 3 of the project will build on the work already achieved, sharing evidential learning with others and expanding as appropriate
Location: Pennine Lancashire – Blackburn with Darwen and East Lancashire CCGs
Date: 2016/17
Contact: Dr Neil Smith, Cancer Clinical Lead, neil.smith2@nhs.net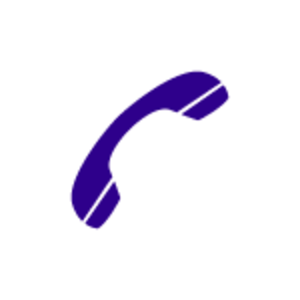 The 'Call for a Kit' intervention was set up in Lancashire to address previous non-responders. Those who have not completed the kit are invited to an appointment at their GP practice with the BCSP health promotion team. They are shown the kit and a DVD on how to complete it. Questions and anxieties are addressed, and if they agree to complete the test and require a replacement kit, the team phone the screening hub and order a kit on their behalf.
Key findings:
84% of people invited to the clinic actually attend in person; 91% of people attending the clinic have a kit ordered; 58% of people who attended subsequently completed the kit
Gender specific clinics were also offered to patients, this worked well and helped subjects overcome issues around cultural dignity, discussing sensitive body parts and aided discussions on how to collect poo
The clinic offered 5 different languages to engage with patients who actually attended
Next steps include running the Call for a Kit clinics in next cohort of lowest uptake GP practices in each CCG
Location: Lancashire
Date: 2015/16
Contact: Shahida Hanif, BCSP Health Promotion Specialist, Shahida.Hanif@bfwhospitals.nhs.uk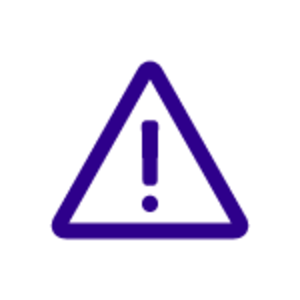 Early Presentation Symptoms
A community-led engagement campaign (the Cancer Collaborative) was set up in North East Lincolnshire to work with healthcare professionals and to raise awareness of the signs and symptoms of cancer. When the bowel screening programme started, the activity was extended to include messages around screening. It draws upon the local experiences and knowledge of communities and practitioners to identify a wide range of solutions that will work locally.
Key findings:
Marketing and community involvement materials were developed following audience testing
Badges and stickers which could be worn by health professionals were developed and used as a prompt for conversation with patients
Bowel screening uptake in North East Lincolnshire increased from 55.2% in 2008 to 59.9% in 2013
Consistent 'reminding' of the key messages to the local target population has been seen to increase uptake in bowel screening
In planning for the future, the team continue to monitor activity and work with primary care to focus on low uptake areas.
Location: North East Lancashire
Date: 2015
Contact: Julie Grimmer, Collaborative Programme Manager, julie.grimmer@nhs.net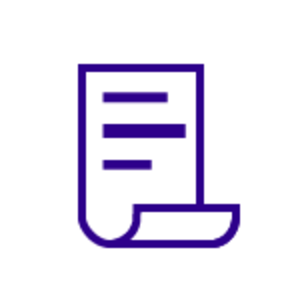 Till Receipt Awareness Campaign
Four 99p Stores in Merseyside were chosen to run a bowel screening awareness campaign based on their central locations, and due to their diverse population customer group. The campaign included awareness messages printed on the reverse side of till receipts, which were used at the main till banks. The till receipt included messaging such as: 'Over 60? Do your bit – return your screening kit. Bowel screening saves lives.'
Key findings:
Till receipt campaigns can be a low cost option to marketing awareness messages
There were a number of limitations with the project, which included: difficulties with evaluation e.g. linking increases in participation directly with the campaign, other campaigns running at the same time
It is recommended that healthcare partners pay close attention to contracting, ensuring all parties are clear on their commitments and expectations from the start.
Location: Merseyside
Date: 2014
Contact: Marie Coughlin, Screening and Immunisation Manager, marie.coughlin@nhs.net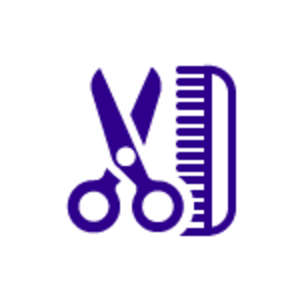 The barber's project in Blackburn with Darwen was developed, facilitated and delivered by Sadiq Patel who is a BCSP Community Engagement Officer. Ten barbers were recruited to take part in the pilot within two low uptake, high ethnic minority areas. The barbers were supported to plan one week's bowel cancer screening campaign within their salons and record data on the numbers engaged. They also recorded the key issues raised by local communities.
Key findings:
The project was incentivised and barbers received an award once the project was completed
Trained volunteers were involved in raising awareness at the barber shops during peak times, including holding weekly information stands in each shop
Over 1,600 men were engaged within the salons by the ten barbers (1,099 of these men were below 60, and 671 were between 60-75)
The project allowed for 1,770 bowel screening materials to beistributed
Utilising barbers in engaging with specific communities was seen to be worthwhile.
Location: Lancashire, Blackburn and Darwen CCG
Date: 2014
Contact: Sadiq Patel, BCSP Community Engagement Officer, Sadiq.Patel@bwdcvs.org.uk
How you can help
We would be interested to hear of any ideas or plans you may have for improving bowel screening uptake. If you would like to get involved, know of existing good practice examples, or relevant events or networks, please get in touch.
If you are aware of or are involved in projects that could demonstrate good practice, or may be useful for other reasons, please complete our case study submission form and email it to: earlydiagnosis@cancer.org.uk.