Training by Facilitators
Coronavirus (COVID-19)
We have created a central resources hub for Health Professionals which hosts all of our CRUK resources and further materials to help with managing the pandemic. We are updating the information as guidance changes. There is also a page specifically for patients on our about cancer hub.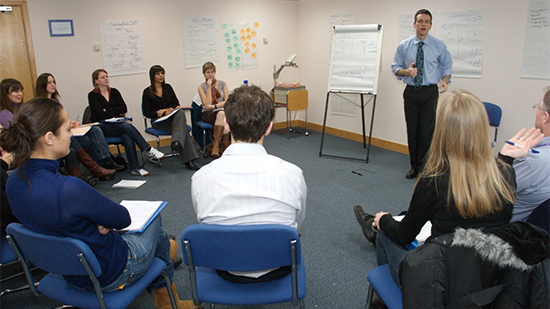 Find your facilitator
Free tailored support for GP Practices, across the UK, to improve cancer outcomes.
Facilitators deliver training to approximately 2400 healthcare professionals each year covering topics across all cancer priority areas, particularly, safety netting and urgent referral guidelines.
For your convenience training can take place at your practice at a time that suits you if this helps.
The feedback is overwhelmingly positive, 782 participants attending 64 training events helped us learn that:
93% of attendees would recommend the training to their colleagues
91% agreed that the content was relevant to their role
Over three quarters rated their knowledge and confidence higher after the training
 "Really enjoyed the training, well put together and informative. Information ready to take away with us. Great communications from (area) staff, GP's and CRUK staff"
"Good to discuss with other surgeries that attended to share ideas of how to implement in your practice"
"This puts cancer right at the forefront of my mind again. I'm keen to use lots of learning from tonight and be vigilant for those opportunities"
We're now on twitter.
Join the conversation and follow @CRUKHCPs for news, updates and opinion.
See also