Where are the Facilitators?
Coronavirus (COVID-19)
We have created a central resources hub for Health Professionals which hosts all of our CRUK resources and further materials to help with managing the pandemic. We are updating the information as guidance changes. There is also a page specifically for patients on our about cancer hub.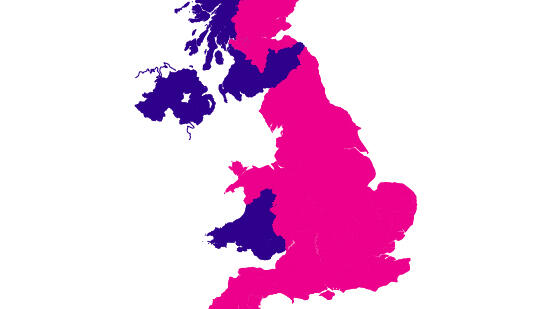 We have Facilitators working with healthcare organisations all across the UK, including providing support to over 5700 GP practices.
"it's incredibly valuable as a more strategic organisation that works across such a large area, it's fantastic to be able to work in collaboration with [the CRUK Facilitators] so that we're reaching clinicians on the front line and impacting patient care in that way." - NHS Strategic Lead
We have facilitators based in your local area who will be happy to talk to you about how we can help improve cancer outcomes in your area.
Not sure which region you're based in?
We're now on twitter.
Join the conversation and follow @CRUKHCPs for news, updates and opinion.
See also