What is Excellence in Research?
Coronavirus (COVID-19)
We have created a central resources hub for Health Professionals which hosts all of our CRUK resources and further materials to help with managing the pandemic. We are updating the information as guidance changes. There is also a page specifically for patients on our about cancer hub.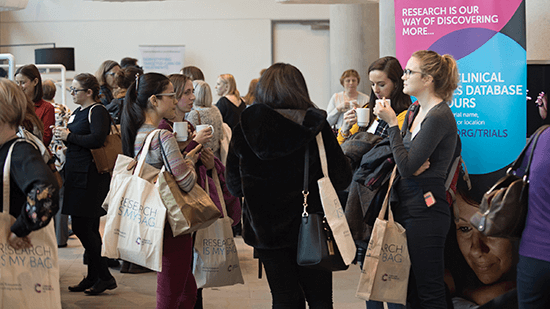 Stay up-to-date
Develop your skills and expertise, connect with clinical research nurse peers, and share knowledge and experience of clinical cancer trials and treatments.
Coronavirus (Covid-19)
Our Excellence in Research programme activity is currently paused. If you have any questions or queries, please contact researchprogramme@cancer.org.uk
At Cancer Research UK, we know the valuable role clinical research nurses have in the delivery of vital cancer research. You use your specialist knowledge and skills to deliver new treatments. You care for patients throughout their clinical trial journey, working tirelessly to improve outcomes. All with the aim of seeing more survive and live beyond cancer.
Excellence in Research is designed to support you in this important role.
We're now on twitter.
Join the conversation and follow @CRUKHCPs for news, updates and opinion.