2017 Early Diagnosis Research Conference: Speakers
The speakers at the 2017 conference covered a broad range of early diagnosis themes including primary care, clinical decision support tools, emergency presentations and screening. There will be updates to this page, so please keep checking back to review the latest information.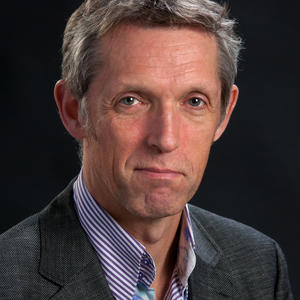 Prof Patrick Bossuyt
University of Amsterdam, Netherlands
Patrick M. Bossuyt is the professor of Clinical Epidemiology in the Academic Medical Center of the University of Amsterdam, the Netherlands. Dr Bossuyt spearheaded the STARD initiative to improve reporting of diagnostic test accuracy studies and leads the Biomarker and Test Evaluation Research program in Amsterdam. The BiTE Program aims to appraise and develop methods for evaluating medical tests and biomarkers, and to apply these methods in clinical studies. In doing so, the program wants to strengthen the evidence-base for rational decision-making about the use of tests and testing strategies in health care.
Dr Bossuyt has authored and co-authored several hundred publications in peer reviewed journals and serves on the editorial board of a number of these, including Radiology and Clinical Chemistry. He chairs the Scientific Advisory Committee of the Dutch Health Insurance Board, overseeing the national health care benefits package based on the principles of evidence-based health care.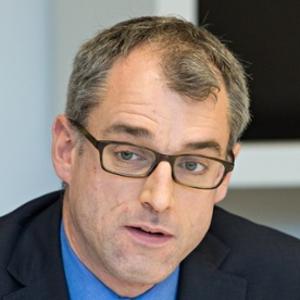 Dr Mat Callister
Leeds Teaching Hospitals, UK
Mat Callister is a Respiratory Physician at St James's University Hospital, Leeds.
He trained in Oxford, London and Yorkshire and was appointed to his current post in 2008.
His research interest is the symptom driven early detection of lung cancer, and the investigation and management of pulmonary nodules.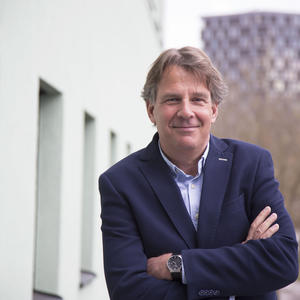 Prof Niek de Wit
University Medical Centre Utrecht, Netherlands
Niek de Wit is Professor in Primary Care and Head of Department at the Julius Centre of Health Sciences and Primary Care of the University Medical Centre in Utrecht. He has been working in rural general practice in the Netherlands for more than 20 years, and combined this with an academic position. As from 2009 he is medical director of the Julius health centers in Leidsche Rijn, and coordinates the development and implementation of health care innovations in the academic primary care practice.
In the past years he has been working at the interface of clinical primary care practice and academic research, and initiated research programs on innovative programmes such as prevention of cardiovascular disease, elderly care, early diagnosis of cancer and the use of point of care tests in clinical practice. He is (co-) author of more than 150 peer reviewed scientific publications and 30 chapters in textbooks.
He has been participating in the guideline development program of the Dutch College of General Practice, and co-authored the Future strategy 2022 of the College. He is internationally active as a member of the editorial board of Family Practice, the executive committee of the European Society for Primary Care Gastroenterology and the scientific committee of the United European Gastroenterology Federation. He participates in several subcommittees of the Dutch Research Foundation and the Health Council in the Netherlands. In 2012 he was appointed in the Quality of care advisory board of the Ministry of Health.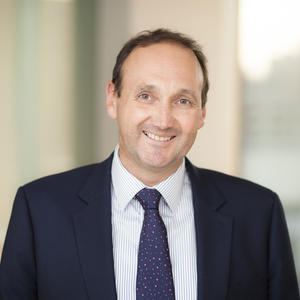 Prof Jon Emery
University of Melbourne, Australia
Jon Emery is the Herman Professor of Primary Care Cancer Research at the University of Melbourne, a new Chair developed within the Victorian Comprehensive Cancer Centre.
He is an NHMRC Practitioner Fellow, Director of the Cancer Australia Primary Care Collaborative Cancer Clinical Trials Group (PC4), and a Visiting Research Fellow at the Department of Public Health and Primary Care, University of Cambridge. He was previously Head of the School of Primary, Aboriginal and Rural Health Care at the University of Western Australia.
He studied medicine at Cambridge and Oxford and obtained his DPhil at Oxford on computer decision support to assess cancer risk in general practice.
His research focuses on the role of primary care across the cancer continuum including prevention, early diagnosis and survivorship. He leads a parallel program of cancer research between Melbourne and Cambridge on cancer screening, risk assessment and early diagnosis. He has published over 180 papers and has been a Chief Investigator on research grants and awards totalling over $AUD16 million and GBP11 million.
He sits on several national and international advisory committees related to cancer screening and diagnosis, and cancer research.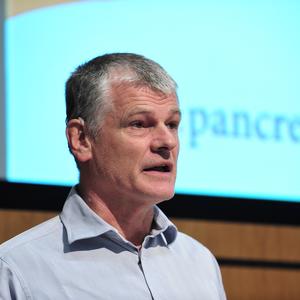 Prof Willie Hamilton
University of Exeter, UK
Willie Hamilton is Professor of Primary Care Diagnostics at the University of Exeter. He became a professional researcher rather later than most, having concentrated on clinical general practice until the 1990s.
His early research years spanned several disease areas in the field of diagnostics. The major part of his work is in cancer diagnostics in the symptomatic patient – the one sitting in the GP's consulting room. He has a vast array of contrived acronyms funding his work, with the CAPER (cancer prediction in Exeter) unit working on metastatic cancer, the DISCOVERY (Diagnosis of Symptomatic Cancer Optimally) unit working on several cancers, including bladder, pancreas and colorectal, and the DH-funded Policy Research Unit supporting studies on female cancers, ethnic inequalities in cancer diagnosis, thrombocytosis, and colorectal cancer in younger patients. He has over 200 publications, including the 2010 and 2015 research paper of the year for studies on ovarian cancer and on public appetite for cancer testing.
He was clinical lead on the NICE guidance on suspected cancer, NG12, published in 2015. This governs around £1bn of annual NHS spending. One of his textbooks, 'Cancer Diagnosis in Primary Care' won a rather minor BMA award.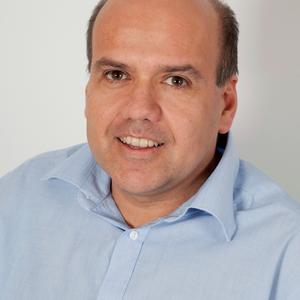 Dr Yoryos Lyratzopoulos
University College London, UK
Yoryos is Reader in Cancer Epidemiology at University College London (UCL) and Cancer Research UK Advanced Clinician Scientist Fellow. He is also part-time affiliated to the University of Cambridge and PHE's National Cancer Registration and Analysis Service, as Senior Cancer Epidemiologist.
His research focuses on the predictors and outcomes of diagnostic timeliness in cancer patients; and cancer patient experience. He was previously NIHR Post-Doctoral Fellow (2012-14) and has worked for the English NHS and NICE as a hospital doctor and public health physician. He has published about 130 peer-reviewed papers, two thirds of which as first/last author http://tinyurl.com/lncqq7f .
Yoryos holds the Cancer Research UK Future Leaders Prize in Cancer Research (2016), which recognises individuals who have demonstrated the potential to achieve world-leading status by producing research of international importance within their first 10 post-doctoral years.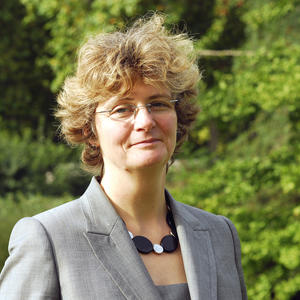 Dr Anne Mackie
Public Health England, UK
Anne Mackie is the PHE Director of Screening, overseeing both cancer and non- cancer screening programmes as well as QA services.
Anne qualified in medicine from Kings College Hospital in 1985 and went into public health five years later. She has devoted her career to Public Health for nearly 20 years across London and the South East. Previous roles have included Medical Director of the National Specialist Commissioning Advisory Group, Director of Public Health in Kent and Director of Public Health in South West London.
Latterly, Anne was Acting Director of Public Health for London SHA before taking on the position of Director of Programmes for the UK National Screening Committee in August 2007.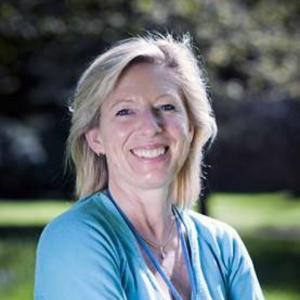 Dr Fiona Walter
University of Cambridge, UK
Fiona Walter is a GP, NIHR Clinician Scientist, and Principal Researcher in Primary Care Cancer Research at the Primary Care Unit, Department of Public Health & Primary Care, University of Cambridge.
She leads their Cancer group, delivering world-class research focusing on the cancer pathway, from prevention, screening, early detection and diagnostics to post-treatment care. Fiona is currently Chair of the NCRI's Primary Care Clinical Studies Group's Early Diagnosis sub-group, with a UK-wide strategic remit to develop and maintain a comprehensive national portfolio of clinical trials and other studies, including international trials and studies in health service research. She also leads the ICBP's Primary Care Clinical Committee, and is a steering group member for the Cambridge Cancer Centre's Early Detection programme.
Her week includes at least one day of clinical GP work, and she visits Australia regularly as she has honorary academic roles at two Australian universities, Melbourne and UWA, and contributes to their research programmes to improve cancer outcomes.
We're now on twitter.
Join the conversation and follow @CRUKHCPs for news, updates and opinion.

The University of Manchester are currently conducting a survey into healthcare professionals' and public attitudes towards sun exposure and vitamin D.
See also