Cancer awareness training programme benefits
Get in touch
Would you like to learn more about how to talk about cancer, reducing risk and early diagnosis?
You can ask a question and chat to a member of the team by phone or email.
020 3469 8111  
    talkcancer@cancer.org.uk
Cancer Research UK's cancer awareness training programme, Talk Cancer, was created by nurses in 2012 and since then we have trained over 6,000 people through the workshops. You can be certain that the content in the workshops is reliable, as it is always backed up by the latest cancer evidence.
Helping to create positive, sustainable change in how people talk and think about cancer and health, your cancer awareness journey doesn't stop after the Talk Cancer training. You can receive further information on reducing cancer risk, cancer screening and the importance of early diagnosis through the Facebook Community Group, newsletter and resources. This means that you'll have the most up-to-date information, to help inform your cancer conversations now and in the future.
How we know our cancer awareness training helps you
Making sure that what we deliver is as effective as possible and offers you value for time, we evaluate every workshop to measure the impact of the cancer awareness training programme. We use pre and post workshop surveys to demonstrate the shifts in trainee's knowledge, attitudes, and confidence to talk about cancer.
This ongoing evaluation shows that the cancer awareness training programme, Talk Cancer, has consistently high impact for participants by:
increasing their knowledge of cancer risk factors
increasing their knowledge of NHS Cancer Screening Programmes
breaking down negative beliefs about cancer
increasing their confidence in talking about different aspects of cancer with the public
Some evaluation highlights from April 2020- April 2021 include:
| | |
| --- | --- |
| | Trainees' confidence to discuss cancer increased from 66% to 99% |
| | Confidence to discuss the national cancer screening programmes more than doubled from 41% to 98% |
| | 95% of trainees were satisfied with the Talk Cancer workshop |
Case Studies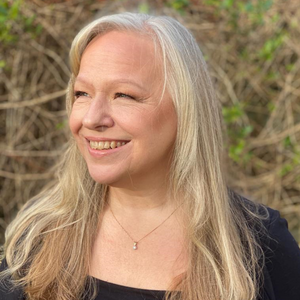 Suffolk LPC commissioned a series of workshops with Talk Cancer to help achieve their Healthy Living Pharmacy 2 accreditation. This accreditation shows that pharmacies proactively engage with patients and the public to offer them advice, support and signpost to other providers of services in the community, helping improve the health and wellbeing of the local population and reduce health inequalities. 
After the Talk Cancer workshops, the Suffolk LPC Pharmacy team's cancer-related knowledge, ability to identify cancer myths and confidence to discuss cancer related topics increased. For example, the number of trainees who felt confident talking about 'the national cancer screening programmes available' rose from 30% to 100%. 
Myra Battle, Service Support Office at Suffolk LPC says "The Talk Cancer workshops support our pharmacy teams to connect with their communities to enable them to self-care. Following conversations about changes to what is normal for individuals, our teams can now be comfortable with addressing the concerns of customers and are confident in signposting individuals to the right places. Having had such great feedback from staff about the growth in their understanding following the training, we feel the workshops are valuable both to staff members and to their communities."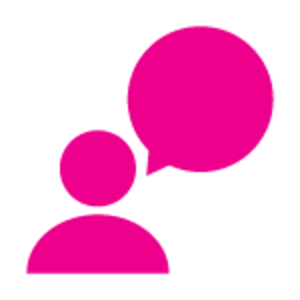 Christina attended a Talk Cancer training workshop
Christina is a Pharmacist, she attended a Talk Cancer training workshop
"I didn't think it would be very personal. I thought it would be 'just another lecture'.
I learnt a lot, especially about the psychology of why people don't go to the doctor with symptoms they might be worried about. I always think about 'red flag' symptoms, but it was useful to get some tips on bringing this up with customers, and what I could say to people to encourage them.
After the training, I encouraged a man with a persistent dry cough to visit his doctor. The training was in the front of my mind, so I suggested "it might be something more serious, so I would get it checked out by your doctor".
At first he said he didn't want to bother the doctor, but I encouraged him to go. When he next visited the pharmacy, he told me he had been to the doctor. His GP had referred him for urgent tests, where he was diagnosed with a squamous cell carcinoma of the lung. I believe he's now finished his chemo and is feeling back to normal. Hopefully he will be in the clear now.
I think all pharmacies should have Talk Cancer training at least once a year. It really can help pharmacists to feel more comfortable talking about cancer."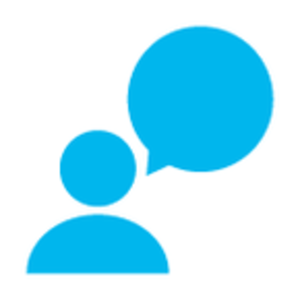 Gary did the Talking About Cancer online course
Gary is a mental health researcher and cancer survivor; he did the Talking About Cancer online course
"When I was diagnosed with renal cell carcinoma in 2010, I knew very little about cancer. I had a great oncologist, but he never explained what cancer was. He simply told me I had kidney cancer and my kidney had to be removed. But that's all it was - 'cancer' - it was just simply a word. 
I have all this background education, yet I didn't know how to talk to other people about cancer. [The course] gave me the confidence, as well as the competence, to discuss cancer with others.  
I'm not running out there saying "hey, I'm this specialist in cancer"; I was just able to take a very difficult subject and really help others to understand it. Explaining what it is, and then how to talk about it. Not being fearful to talk about the 'c word'. That was the main area, to really understand what cancer is. One of the most significant points made in the course was cancer isn't a death sentence and there are things we can do to live healthier lives.
After taking this course, I was empowered to do something. I mean do something hands-on. In just a short time I became very comfortable talking about cancer and explaining why it was important to get that diagnosis and get it early."
Join the cancer conversation
Interact with fellow cancer champions and grow your confidence to talk about cancer. You can keep your knowledge fresh with regular updates on cancer awareness topics such as reducing cancer risk and the importance of early diagnosis through our Twitter, Facebook Community Group and newsletter.