Respiratory symptoms awareness campaign
Coronavirus (COVID-19)
We know that this is an especially worrying time so we have created a key messages document for Health Professionals focussed on safety netting patients presenting with symptoms during the coronavirus outbreak. We have also created a page on the subject specifically for patients on our about cancer hub. We will update that information as guidance changes.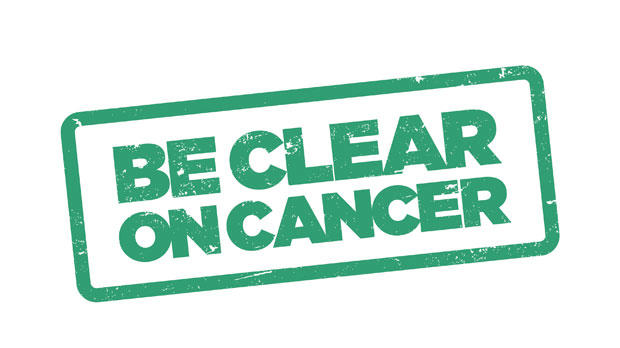 Contact Us
Get in touch if you're planning a Be Clear on Cancer campaign or have a question that hasn't been answered here.
The next national Be Clear on Cancer campaign will focus on respiratory symptoms. It will run across England from the end of May to late August 2017.
The content of this page refers to the Be Clear on Cancer respiratory symptoms campaign that ran from 14 July to 16 October 2016, which you may still find it useful when planning for the 2017 campaign. The next respiratory symptoms campaign will use the same messages and advertising as used in 2016.
Public Health England ran a national Be Clear on Cancer campaign to raise awareness of the respiratory symptoms of a persistent cough and inappropriate breathlessness from 14 July to 16 October 2016. It encouraged those with relevant symptoms to present to their GP, with the aim of diagnosing more cases of cancer, lung disease and heart disease earlier.
The decision to run a campaign on respiratory symptoms was based on encouraging evidence from the evaluation of the previous campaigns for lung cancer and the pilot for inappropriate breathlessness (as a symptom of chronic obstructive pulmonary disease, heart disease and a range of other conditions).
Read the campaign overview briefing sheet
Read the campaign announcement
NHS Wales ran a lung cancer awareness campaign in Wales, focusing on a persistent three week cough as a symptom of lung cancer. The campaign ran from 11 July to 11 August 2016. See more information on the lung cancer campaign in Wales.
If you or someone you know has taken action following a Be Clear on Cancer campaign, we would like to hear from you. Let us know by getting in touch.