Become part of our patient involvement network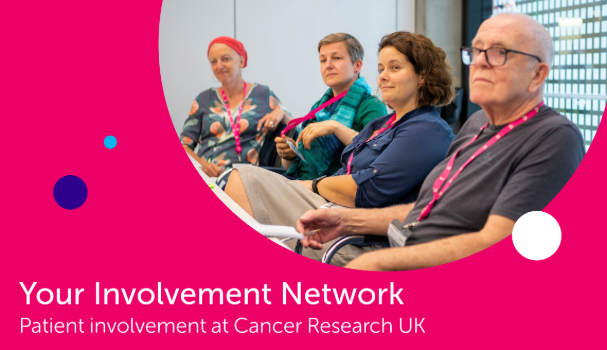 Join us
Complete this short web form to join the Your Involvement Network and receive all our latest involvement opportunities.
What is Your Involvement Network?
Your Involvement Network is a group of people from across the UK who want to make a real difference to the lives of other people facing cancer; now and in the future.
Whether as a patient, carer or as a loved one, they share their experiences of diagnosis, treatment and care through a range of involvement opportunities. The insight they provide shapes our work as it develops, helping us to better meet the needs of people affected by cancer.
What can I expect as a member of the network?
It's easy to join our involvement network and as a member, we hope that you'll want to take part in involvement opportunities.  We believe that your experience and insight is valuable, so we're committed to listening and letting you know the difference your contribution makes.
We try to ensure that our opportunities are accessible to everyone and offer support to members when they get involved. 
When you join, we'll ask you to let us know a bit about your interests and cancer background. This will make it easier for us to highlight opportunities we feel might interest you. 
You'll be sent our bi-weekly newsletter which lists all the latest opportunities to get involved. You'll also get regular updates on the work people have already been involved with.
You can choose to be involved as much or as little as you like. Some opportunities will need more of a time commitment from you than others. So we'll always be clear on how much of your time an opportunity will take
How much experience do I need?
You don't need to have taken part in involvement opportunities before joining the network or getting involved. Your experience of cancer, and your general experience can add real value to our work from your very first activity.
If you'd like to get involved in an opportunity, but are worried that you don't have the skills, experience or confidence to take part, we will offer you support to do so.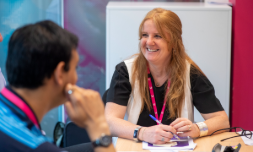 Whether you've got lots of time to spare or only a little, and whatever your experience of cancer, we have a variety of involvement opportunities for you to get involved, using use your cancer experience to help shape our work.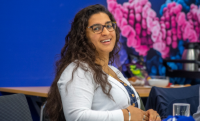 Find out more about the impact you have on our work, and the personal reasons people have for wanting to be part of it.
Discover the impact people can have by getting involved, to help shape our work