Shaping the Future of Cancer Care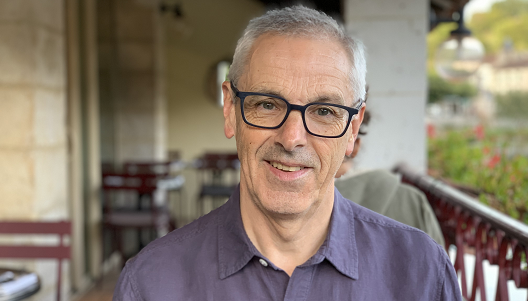 As a member for the Cancer Insights Panel (Policy & Communications), I wanted to tell you about how my fellow panel members and I shared our views and experiences to help develop an important piece of work; 'Shaping the Future of Cancer Care'.
"This project looked at the key themes in the UK health systems and services that will shape cancer prevention, survival and clinical research in the next 20 years. We were presented with a synthesis of 19 reports, the outcomes of a survey of people affected by cancer and suggestions from a number of CRUK panels and groups and then asked, as a group and as individuals, what we think are the top 5 or 6 key themes that could become the key challenges for CRUK in the future.
The panel provided a further insight to add to other consultations undertaken, giving the collective views of our diverse group of people affected by cancer. These views will help to identify the key future challenges for CRUK. Here's what Jamie Hamilton from the team that is leading on this project said about our involvement:"
"Our discussion with the Cancer Insights Panel added a huge amount of value to the project. On the one hand, the panel's feedback helped us to sense-check the factors that would have the biggest impact on cancer care over the next two decades. The feedback also helped us to understand the specific impact that these changes would have on patients, carers and loved ones in fifteen to twenty years' time. We'll continue to refer to this insight as we draft an early version of the 'Shaping the Future of Cancer Care' report. The report will identify the biggest disruptors and trends that will affect cancer over the next two decades and will help Cancer Research UK to enhance its long-term vision. We look forward to sharing it with the panel and the public towards the end of the year."
Why I enjoy being involved in the Cancer Insights Panel and consultations in general
"As a member of the Panel I am one of a diverse group of people affected by cancer in the privileged position of being able to comment on and influence a wide range of projects, plans and developments being undertaken across the charity. I have been volunteering and fundraising for CRUK for well over 10 years now and as a committed stakeholder it gives me a wonderful opportunity to help shape the future development of the charity. This is without doubt one of the most interesting, rewarding and fulfilling volunteering opportunities I have been involved in. It has given me a much greater understanding of the charity and a much deeper knowledge of the impact CRUK has. In my small way I really feel that as a member of the Insights Panel I really can make a difference and help to transform lives."