Survey – Travelling to another hospital for cancer trials
We are sorry, this opportunity to get involved has closed
Thanks for your interest in this opportunity, unfortunately it's now closed. We do have other exciting ways for you to get involved, which are listed on our current opportunities page. Discover new opportunities and ways to get involved
About this opportunity
The Experimental Cancer Medicine Centre (ECMC) network is a joint initiative between Cancer Research UK and the four UK health departments. The network is made up of 18 ECMCs for adult patients and a national network of 11 locations for children. World-leading doctors, research nurses and technical staff at these Centres drive the development and testing of new cancer treatments. They give patients access to these treatments and new diagnostic technologies, and help deliver key initiatives in clinical and translational research. 
One of the goals of the Experimental Cancer Medicine Centres (ECMC) network is to improve the delivery of early phase cancer trials for patient benefit. As part of this the ECMC team is looking at patient referral in the ECMC network. Within this project we are trying to identify the main issues and challenges being faced. This will help to inform where (if anywhere) the ECMC team should focus its efforts. In order to ensure that we are capturing the views and experiences of people affected by cancer, a short survey has been put together to gather your insights on patient referral.
If you would like any more information or have any questions, please contact Hannah Brown (hannah.brown@cancer.org.uk)
Target audience: people (either directly or a friend/family member) with experience of travelling to another hospital to take part in a clinical trial (or who have considered this as an option).
Closing date: This opportunity has now closed
Location: Online, Anywhere
Payment and Expenses: N/a
Time commitment: less than 15 minutes
Diversity
At CRUK we value diversity and we're committed to creating an inclusive environment which facilitates the involvement of all people affected by cancer. We actively encourage applications from people of all backgrounds and cultures and believe that a diverse involvement network (or range of views and insight) will help us to better represent people affected by cancer and make a difference for cancer patients.
 
Get in touch
If you have questions about any of our opportunities, please get in touch with us by emailing us on involvement@cancer.org.uk or call us on 0203 469 8777.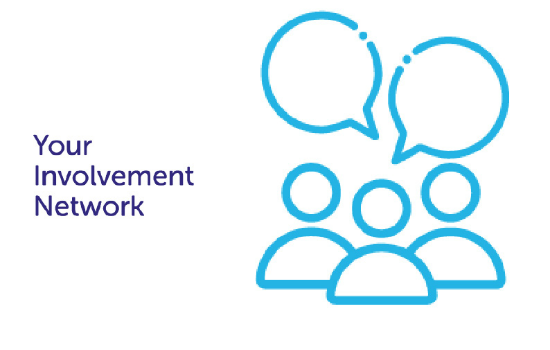 To become a member of Your Involvement Network and help us beat cancer, please click below and complete your details.