Sounding board members – Join the Genomics Partnership Wales Patient and Public Sounding Board
We are sorry, this opportunity to get involved has closed
Thanks for your interest in this opportunity, unfortunately it's now closed.  We do have other exciting ways for you to get involved, which are listed on our current opportunities page.
Discover new opportunities and ways to get involved
About this opportunity
Genomics Partnership Wales works collaboratively across several organisations including all NHS Health Boards, Public Health Wales, Welsh Universities and the Wales Gene Park, to exploit the potential of genomics to improve health, wellbeing and prosperity for the people of Wales. The partnership was formed in summer 2018 to implement the (Welsh) Government's Genomics for Precision Medicine Strategy. They're looking for additional members to join their patient and public sounding board and welcome applications from anyone who has direct or indirect experience (e.g. as a carer or family member) of genetic testing, cancer, inherited cancers, or a rare condition (such as Cystic Fibrosis or Huntington's Disease).
By sharing your experience, you'll be contributing to the partnership's work, enabling it to continue to improve genetic services for the people of Wales. 
Here's a flavour of the work the sounding board has already been consulted on:
Service development – including proposed new treatment pathways and ways to improve the patient experience in the genetics service (e.g. physical waiting areas/clinic spaces, service website design)
Consent issues – including a dedicated session focussed on consent for genomic testing
Involvement in the planning of big events such as the upcoming Genomics Showcase to ensure the patient voice is heard at such events.
In addition, two existing members of the sounding board sit on the Programme and Governance Boards where they help to ensure the patient voice is heard even at the highest levels of governance. This is a unique opportunity to really make your voices heard.
Closing date: Closed
Location: Meetings will be rotated across South, North and Mid-Wales. Preparation can be done online anywhere
Payment and Expenses: 
Reasonable travel expense in line with Genomics Partnership Wales' host organisation guidelines will be offered as well as payment for time of up to £150.00 per meeting (people can request less if they are in receipt of state benefits). 
For those in receipt of state benefit confidential advice is available via the Benefits Advice Service for Involvement. As a registered member of the community you will also have access to support from the public involvement and engagement team and the Health and Care Research Wales training programme.
Time commitment: 
The role is for a minimum of one year initially with the view to extend annually based on the experience of Year 1.There will be a one day induction and training session on 28th April in Swansea, before the first meeting held on the following day, 29th April 2020.
Meetings: You would be invited to attend four quarterly meetings throughout the year –these will be held in Cardiff, Swansea or in mid/north Wales. Meetings will last around five hours. You will be sent any documents and materials for meeting preparation at least two weeks in advance.  Preparation should take no more than three hours per meeting. 
Email consultations: These will take place on an ad-hoc basis. The number and type of email consultations is likely to vary and there may be opportunities for this to increase. These will not require to you read a lot of material. 
Get in touch
If you have questions about any of our opportunities, please get in touch with us by emailing us on involvement@cancer.org.uk or call us on 0203 469 8777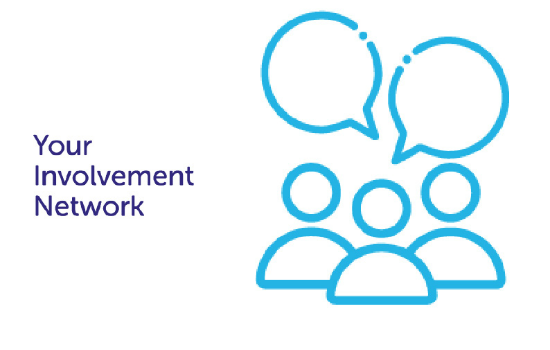 To become a member of Your Involvement Network and help us beat cancer, please click below and complete your details.