Public Committee Member - National and Regional Committees for NIHR
The National Institute for Health Research (NIHR) funds high-quality research that is focused on the needs of patients and the public. It aims to ensure that the knowledge, experiences and interests of patients, service users, carers and the public inform and contribute to its work.  They are looking for members of the public to join a number of national and regional committees that prioritise and recommend health and social care research applications for funding.
About this opportunity:
The NIHR coordinating centres (Academy, Central Commissioning Facility (CCF), and NIHR Evaluation, Trials and Studies Coordinating Centre (NETSCC)) are looking for members of the public to join one of the following national and regional committees that prioritise and recommend health and social care research applications for funding.
The key responsibilities of public committee members are to:
Prepare for committee meetings by reading and assessing meeting papers
Regularly attend and participate in committee meetings
Contribute to the discussions and decision-making at committee meetings
Present written and/or verbal assessments of applications, if required
Be willing to undertake or attend appropriate training, development and support activities offered free by the NIHR
Closing date: Monday 16 March 2020
Location: Meetings usually take place in London and Leeds depending on the programme. The Research for Patient Benefit committees meetings take place regionally.
Payment and Expenses: Payment and expenses will be covered in line with the NIHR coordinating centres payment guidance. Further information can be found here.
Support offered: New public committee members will attend their first meeting as an observer to give them an opportunity to meet other committee members and observe the group at work before actively contributing to it. In addition, we offer a 'buddy' to all new members. A 'buddy' is another professional or public committee member who has volunteered to take on this role.
Time commitment:  The term of office is initially two years, with a possibility of extending for a further two years. Committee meetings take place up to four times per year, depending on the programme.
Further information about the programme committees and the role can be found here.  If you have any questions about the opportunities, or would like more guidance on any of the programs, please contact the NIHR by email: publicrecruitment@nihr.ac.uk
Diversity
At CRUK we value diversity and we're committed to creating an inclusive environment that facilitates the involvement of all people affected by cancer. We actively encourage applications from people of all backgrounds and cultures and believe that a diverse involvement network (or range of views and insight) will help us to better represent people affected by cancer and make a difference for cancer patients.
Get in touch
If you have questions about any of our opportunities, please get in touch with us by emailing us on involvement@cancer.org.uk or call us on 0203 469 8777.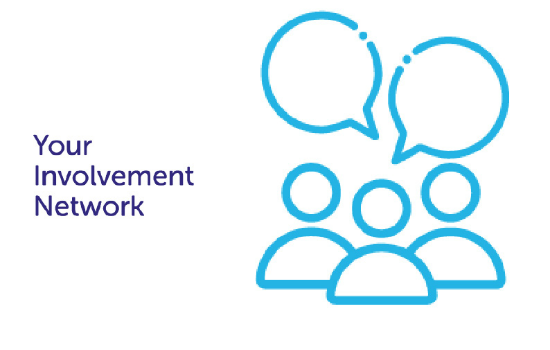 To become a member of Your Involvement Network and help us beat cancer, please click below and complete your details.