Public Advisory Panel Member - Become an advisor to the Imperial Biomedical Research Centre
We are sorry, this opportunity to get involved has closed
Thanks for your interest in this opportunity, unfortunately it's now closed.  We do have other exciting ways for you to get involved, which are listed on our current opportunities page.
About this opportunity:
The Imperial BRC's research covers a number of health topics, including cancer, brain sciences, gut health, infection & antimicrobial resistance and surgery & technology.
This Public Advisory role would include:
providing your opinions and perspectives at an early stage of the Imperial BRC's medical research projects to ensure that the public/patient/carer perspective is taken into account 
being a strategic advisor on patient and public involvement and engagement to the Patient Experience Research Centre (PERC) (a core facility of the Imperial BRC) as well as to the Imperial BRC  
co-developing and co-delivering training on patient and public involvement 
promoting and advising on ways to reach and involve diverse and seldom heard people and communities in the research of the Imperial BRC
Involvement criteria:
We are looking for people who:
Live, work or study in North or West London
Can provide a public perspective on research carried out by the Imperial BRC (this would mean you are not a healthcare professional or researcher, currently or in the past)
Can help to encourage interest from young people and/or those from diverse communities
No specific experience and/or understanding of the research themes covered by the Imperial BRC (see list above) is required. However, it may help if you:
Have some experience of medical research, whether as a participant in a research study, a carer/relative of someone who participated in research or if you have been involved in shaping or informing research as a public advisor;
Have a personal interest in or experience of a health topic covered by the Imperial BRC's research; and/or
Have links with a community group(s) or network(s)
Closing date: Closed
Location: Panel meetings will be held at one of the Imperial College campuses in North West London (South Kensington, Hammersmith or Paddington).
Payment and Expenses: You will be paid for your time (approximately £25 per hour depending on the task) and reimburse you for your travel and other agreed expenses.
Time commitment: Two years (April 2020 to March 2022). In this time, you will be asked to attend between four and six-panel meetings per year.
 
Diversity:
At CRUK we value diversity and we're committed to creating an inclusive environment which facilitates the involvement of all people affected by cancer. We actively encourage applications from people of all backgrounds and cultures and believe that a diverse involvement network (or range of views and insight) will help us to better represent people affected by cancer and make a difference for cancer patients.
Get in touch
If you have questions about any of our opportunities, please get in touch with us by emailing us on involvement@cancer.org.uk or call us on 0203 469 8777.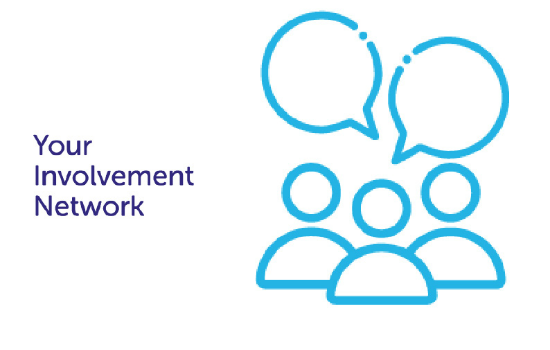 To become a member of Your Involvement Network and help us beat cancer, please click below and complete your details.