Patient Representative – Share your experience to support lung cancer research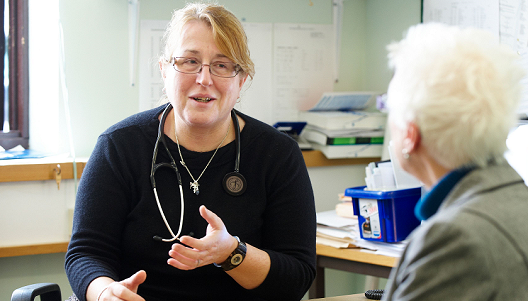 We're sorry, this opportunity to get involved has now closed
Thanks for your interest in this opportunity, unfortunately it's now closed.  We do have other exciting ways for you to get involved, which are listed on our current opportunities page.
About this opportunity
Cancer Research UK have asked researchers at the Department of Applied Health Research, UCL, for a report comparing experiences of lung cancer patients who have never smoked to lung cancer patients who have a smoking history.
The objectives of this project are to:
Bring together current evidence about what lung cancer patients feel, experience and think about how they came to be diagnosed.The team are currently undertaking a literature review to address this question.

Interview lung cancer patients about what they felt and experienced and look for differences between people with a smoking history and people who have never smoked.

Interview healthcare professionals about their perceptions and experiences.

Gather a group of patients, charities, healthcare professionals and researchers to look at the evidence and decide what needs more research on a larger scale. In this workshop they will also discuss what policymakers, healthcare professionals and patients can do to help people to be diagnosed with lung cancer earlier.
The team is looking for patient representatives to help them make sure that they get the perspective of people affected by lung cancer. Patient representatives will be asked to contribute to the analysis of the interviews through informal discussion via telephone and/or email.They will also attend a workshop to help explore the key themes identified and prioritise potential ideas for future research and initiatives to improve early diagnosis of lung cancer. 
For more detailed information about the role, take a look at the role profile. 
Closing date: Closed 
Location: Online / Anywhere
Payment and Expenses:
It is unlikely that travel will be required, as the aim will be to conduct all meetings remotely due to COVID-19 restrictions. However, if travel is required, expenses will be paid in accordance with Cancer Research UK's travel expense policy. An optional payment of £200 will be offered at the end of the project in recognition of your contributions and time (workshop and any additional communications/conversations).
Time commitment:
Length of role is about 6 months at the end of which the findings of this research project will be presented (second quarter of 2021).
The team are looking for people who:
Are or have been affected by lung cancer. 

Have been diagnosed with lung cancer (ideally in the past 5 years, but we are open to hearing from other candidates too).

Have either: never smoked, smoked in the past, currently smoke.
Diversity
At CRUK we value diversity and we're committed to creating an inclusive environment which facilitates the involvement of all people affected by cancer. We actively encourage applications from people of all backgrounds and cultures and believe that a diverse involvement network (or range of views and insight) will help us to better represent people affected by cancer and make a difference for cancer patients.
Get all the latest opportunities, sent to your inbox
Join our network and we'll send you our bi-weekly newsletter which lists all the latest opportunities to get involved. we are looking forward to working with you.