Patient representative – Help shape the future of Cancer Research UK
We are sorry, this opportunity to get involved has closed
Thanks for your interest in this opportunity, unfortunately it's now closed.  We do have other exciting ways for you to get involved, which are listed on our current opportunities page.
About this opportunity
A strategy is a long-term response to the world we live in, including a set of choices about what we will and won't do. Over the coming months, we'll be exploring different options for strategic changes CRUK could make to continue to be relevant and  make progress to beat cancer.
We're currently considering 10 to 15 strategic changes we could make to the organisation and each of these changes will have a dedicated working group assessing whether CRUK should focus on them in our future strategy. Each working group will bring together staff with a range of experience and expertise and will be sponsored by a CRUK management board member ('Executive Director') and led by a senior member of staff. Where relevant, we'd like to invite one or two patient representatives to join each working group. 
We want the voice of people affected by cancer to be central to this piece of work. As a patient representative, your role will be to share your thoughts and insights on these potential changes and what CRUK should do in the future. You'll act an advisor for the working group, who will come to you with ideas, ask for your thoughts and involve you in discussions to help shape output of the group. We'd like you to provoke and challenge us, making sure that what matters most to people affected by cancer is at the forefront of our work.
I'm interested, what should I do now?
For more information about the role, have a look at the role profile. If you'd like to apply we'll send you a role an application form. 
Closing date: This opportunity has now closed 
Location: Mainly online or attending workshops and meetings over the phone. There may be some email consultations and we might ask you to attend workshops in person.
Payment and Expenses: We'll compensate you for all your involvement as per our policy. We'll pay for all reasonable travel/accommodation if needed.
Time commitment: Expected to average out at 1-2 hours per week from early March to May 2020. This may vary from week to week. We'll be as flexible as possible to accommodate your schedule and other commitments.
Diversity
At CRUK we value diversity and we're committed to creating an inclusive environment which facilitates the involvement of all people affected by cancer. We actively encourage applications from people of all backgrounds and cultures and believe that a diverse involvement network (or range of views and insight) will help us to better represent people affected by cancer and make a difference for cancer patients.
Get in touch
If you have questions about any of our opportunities, please get in touch with us by emailing us on
involvement@cancer.org.uk or call us on 0203 469 8777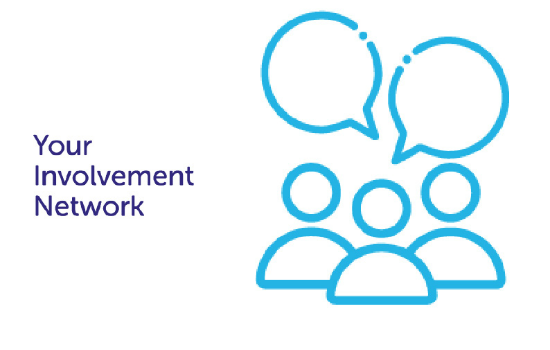 To become a member of Your Involvement Network and help us beat cancer, please click below and complete your details.