Patient representative – Steering group for cancer in children and young people
Thanks for your interest in this opportunity, unfortunately it's now closed.  We do have other exciting ways for you to get involved, which are listed on our current opportunities page.
Coronavirus
COVID-19 update: As a result of the COVID-19 (coronavirus) outbreak, and advice from the Government, all our face to face involvement activity has been put on hold and many meetings have now been either postponed or will be held as teleconferences. Please note that more meetings may be cancelled and rescheduled to later dates. We are keeping people affected by cancer at the heart of what we do, so your involvement is still so important. In light of this, we want to continue with recruiting for patient representatives and involve you remotely to start with until we're able to bring you in for face-to-face meetings again in future. We will continue to communicate with you throughout this period of uncertainty and if you have any questions, please do not hesitate to contact us at involvement@cancer.org.uk or call us on 0203 469 8777. 
We have two opportunities:  
Cancer Research UK (CRUK) Children and Young People Steering Group. A new initiative bringing together researchers and clinicians to identify key strategic priorities to improve survival and long-term outcomes for children and young people with cancer.  
Experimental Cancer Medicines Centre (ECMC) Paediatric Strategy Group. The aim of the group is to develop strategic plans and support activities for the ECMC network to improve the access for children and young people to clinical trials.  
These groups are currently made up of clinical and scientific experts in paediatric cancer research. Last year we asked people affected by children's and young people's cancers how best to include their input into our discussions. Their feedback highlighted the importance to involve cancer patients and their families in those meetings, as important decisions are being made.
Closing date: This opportunity has now CLOSED.
Location: Meetings will usually take place in London (over phone/teleconference during covid-19 outbreak)
Payment and Expenses: Travel expenses covered and £100 per day honorarium will be offered.
Time commitment: 2 x 1-day face-to-face meetings (usually in London) per year. You'll be involved in teleconferences until the situation goes back to normal, plus some prep work from home.
Specific criteria: People affected by children and young people's cancer (this includes: patients, survivors, young people, parents, guardians, carers, etc.)
 
Diversity
At CRUK we value diversity and we're committed to creating an inclusive environment which facilitates the involvement of all people affected by cancer. We actively encourage applications from people of all backgrounds and cultures and believe that a diverse involvement network (or range of views and insight) will help us to better represent people affected by cancer and make a difference for cancer patients.
Get in touch
If you have questions about any of our opportunities, please get in touch with us by emailing us on involvement@cancer.org.uk or call us on 0203 469 8777.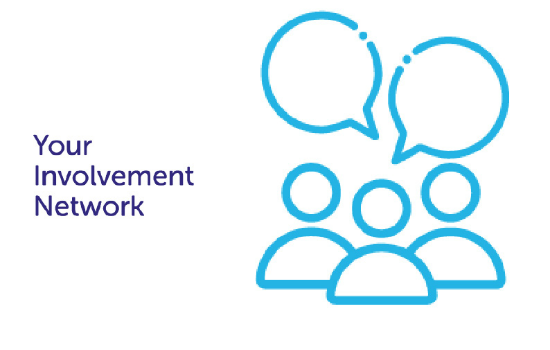 To become a member of Your Involvement Network and help us beat cancer, please click below and complete your details.